In the Republic of Tuva in Russian Federation there is a natural park called Uvs Nuur Basin (named after saline Uvs lake in Mongolia), which is in the UNESCO World Heritage Sites list for its unique ecosystem and great number of unstudied archeological artefacts especially its burial mounds, rock carvings, and stone sculptures, which are remnants of medieval settlements and Buddhist temples.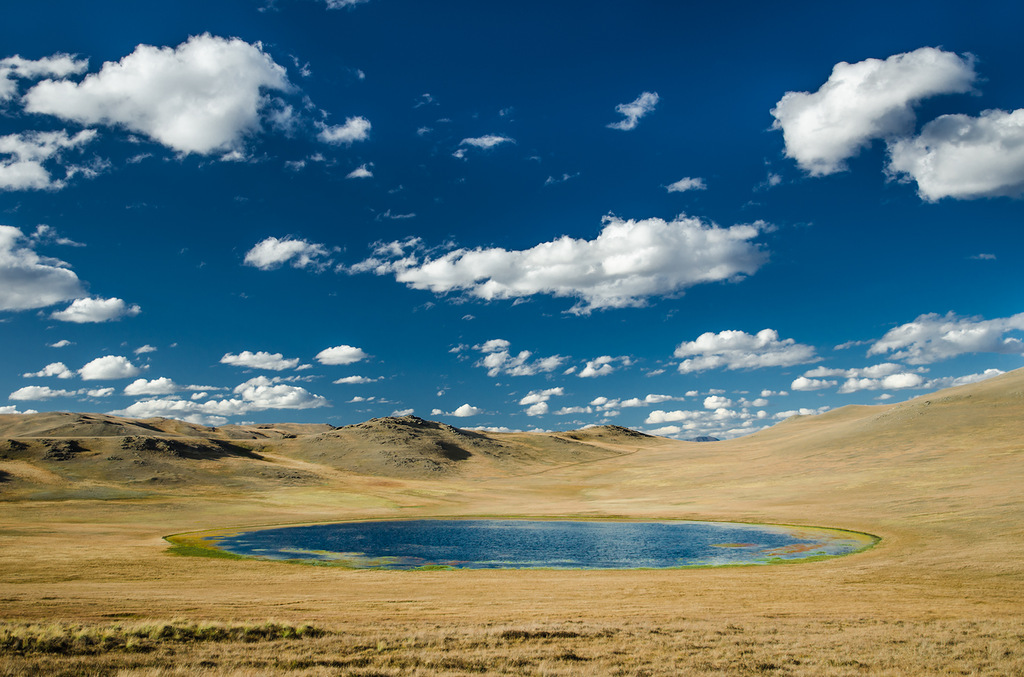 Cult place for praising local spirits  - 'oboo'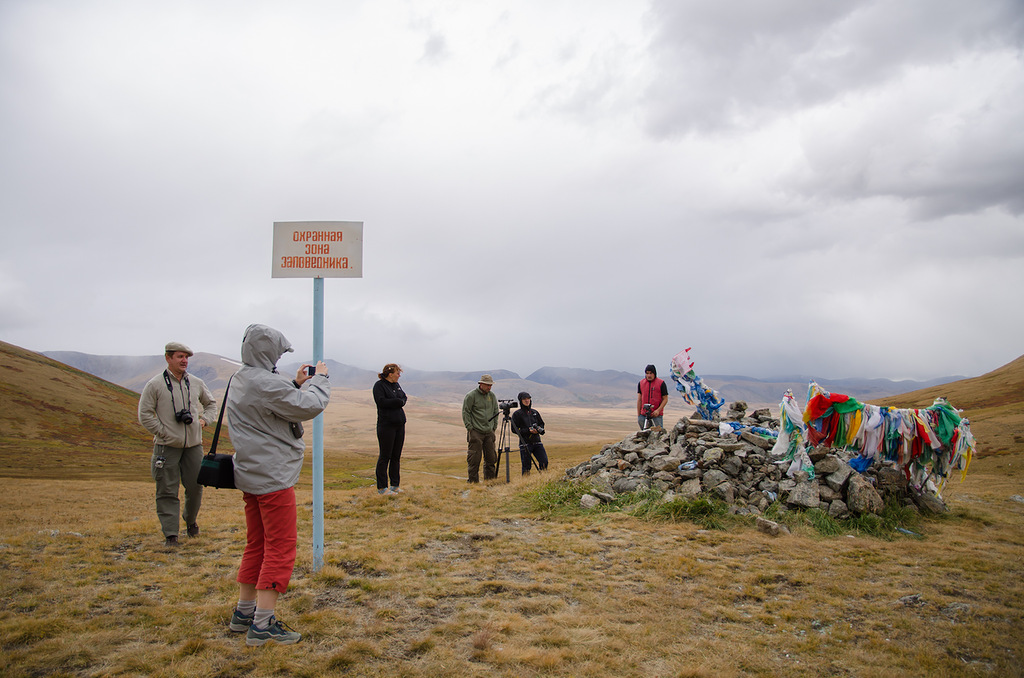 The total area of Uvs Lake drainage basin is 70,000 km². The greater part of it lies in Mongolia, and the northern part in Russia (Tuva).The terrain encompasses a wide variation of climates, including glaciers, alpine tundra, sub-alpine meadows, and vast mountain taiga areas. There are also forested steppes, treeless steppes, semi-arid deserts, and ever-shifting sand dunes. It is a scenic and highly diversified natural habitat. Animal species that inhabit both mountains and tundra, such as the Siberian roe deer, and Altai snowcock, flourish here. The endangered snow leopard is also present, as well as taiga dwellers such as the Caspian red deer, lynx and wolverine. Steppe dwellers include the Mongolian lark, demoiselle crane and long-tailed Siberian squirrel. Desert inhabitants include the bustard and midday gerbil. The bird species alone number some 359. Since the hollow is a protected area, many ancient species extinct in other regions have found refuge here.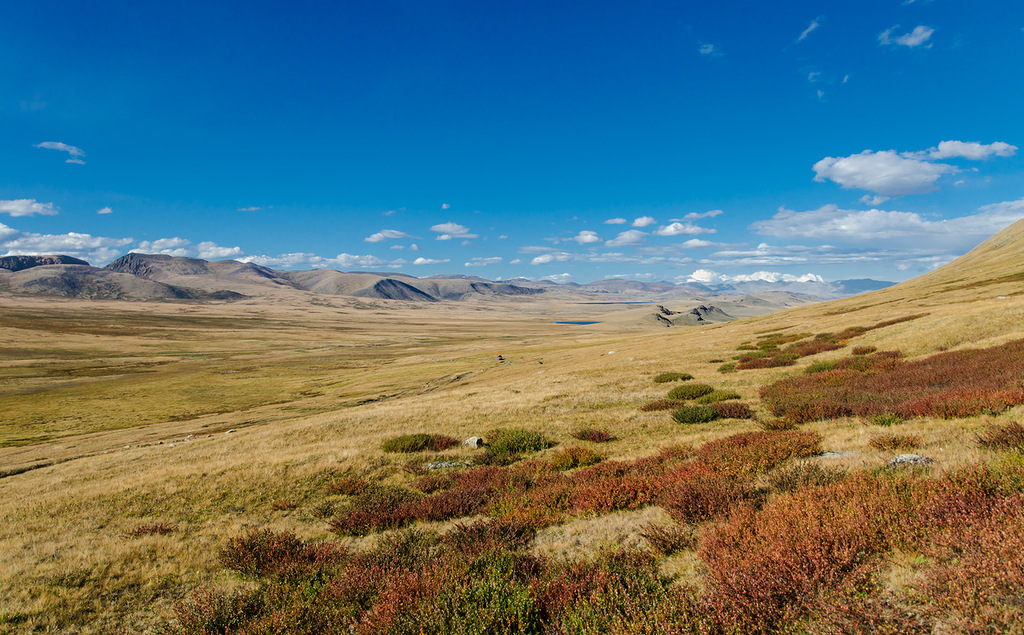 he population density is low in the Ubsunur Hollow. The lack of industry and the reliance of the inhabitants on traditional ways of life, such as nomadic pasturing, have had little impact on the landscape and have allowed the ecosystem to remain relatively free from the negative effects that human presence can impose. The main type of cattle here is yak or cross breed of yak and cow.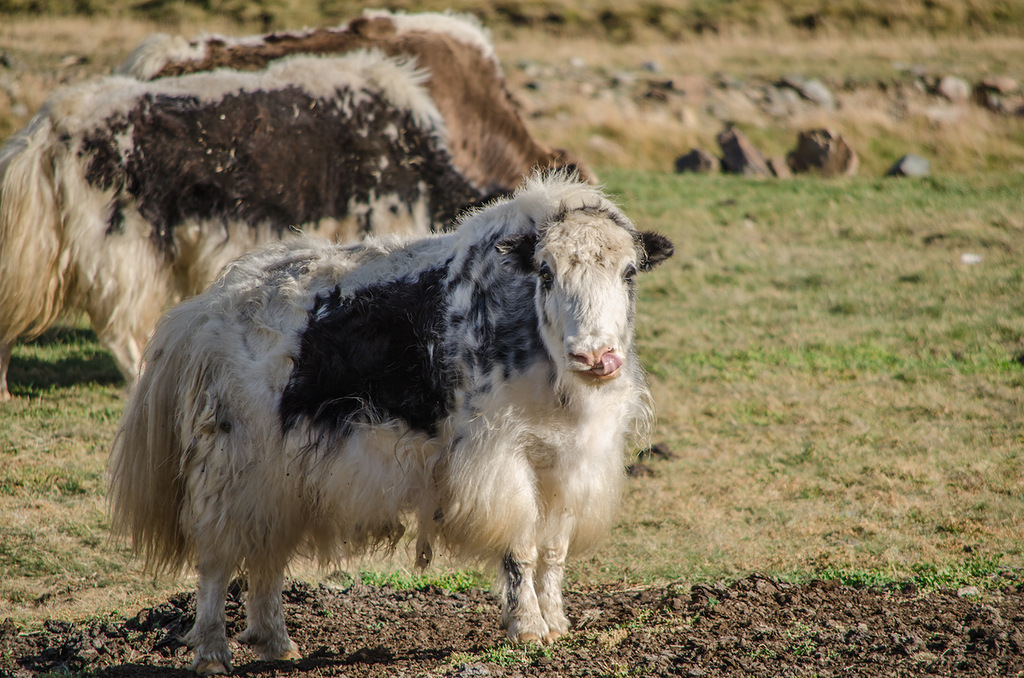 These nice animals make steppe look like a giant, neetly cut lawn.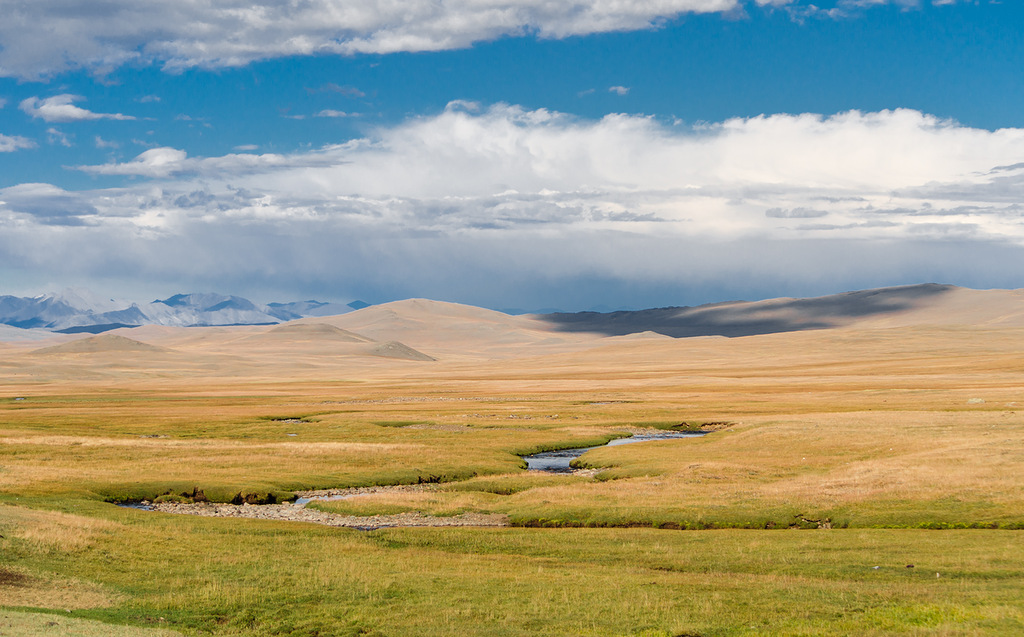 Beautiful mountains Mungun-Tayga are seen almost from any point of Tuva.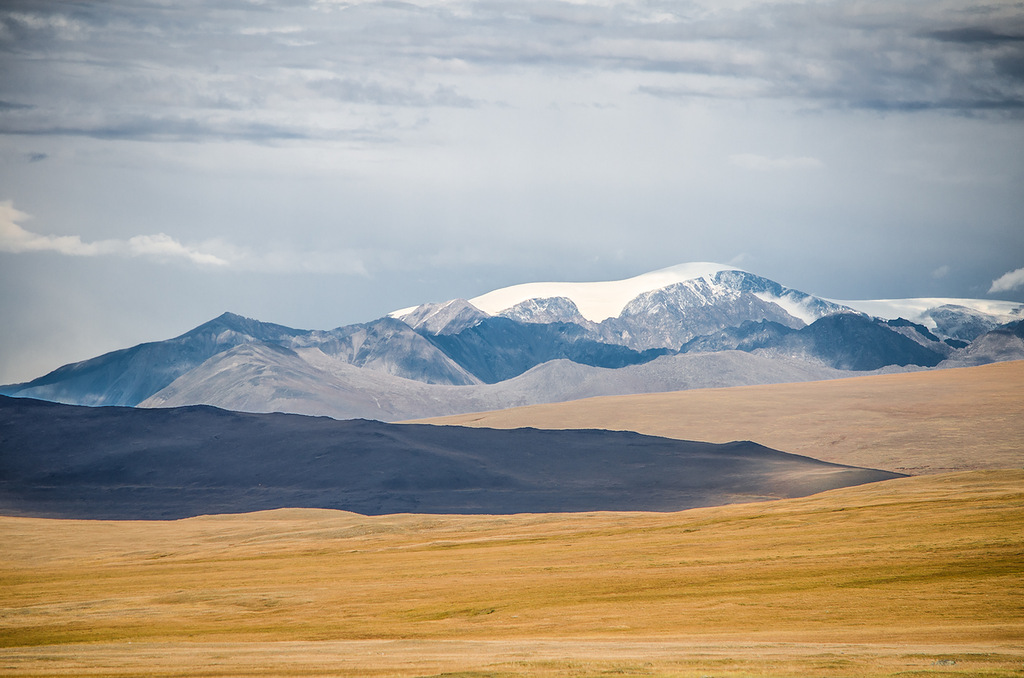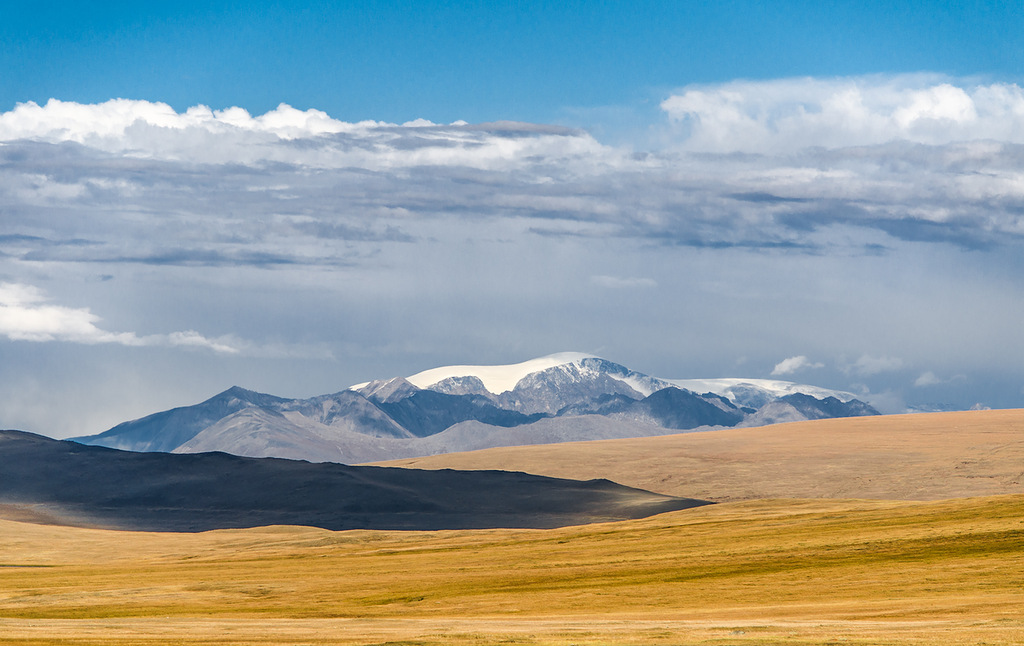 Camp of nomads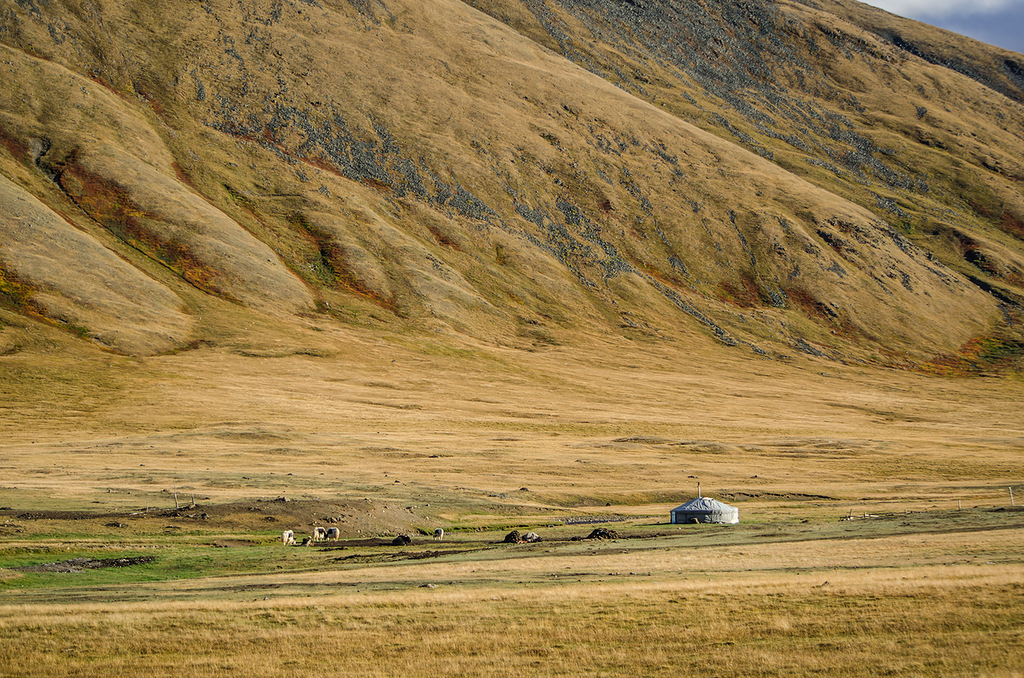 The basin is full of small lakes.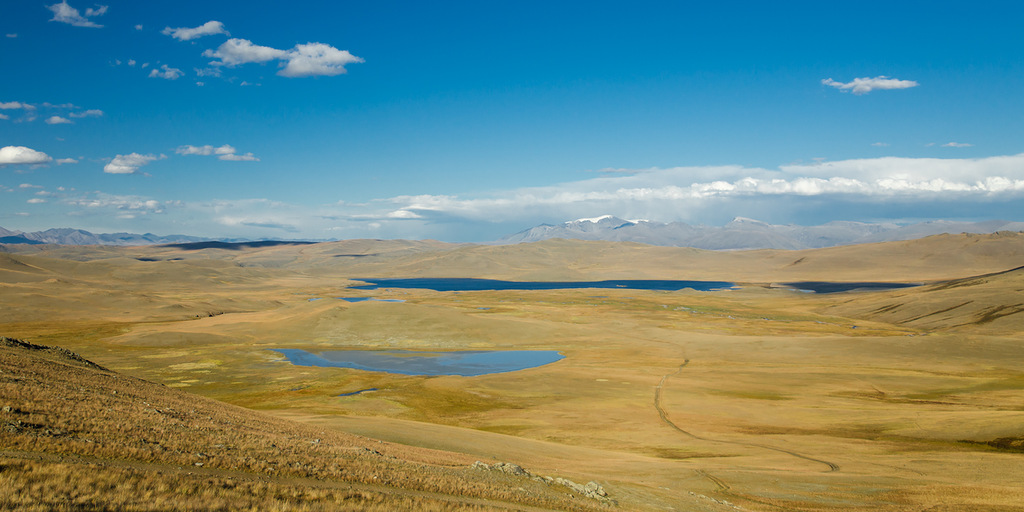 The river Moguen-Buren can be crossed only by this bridge.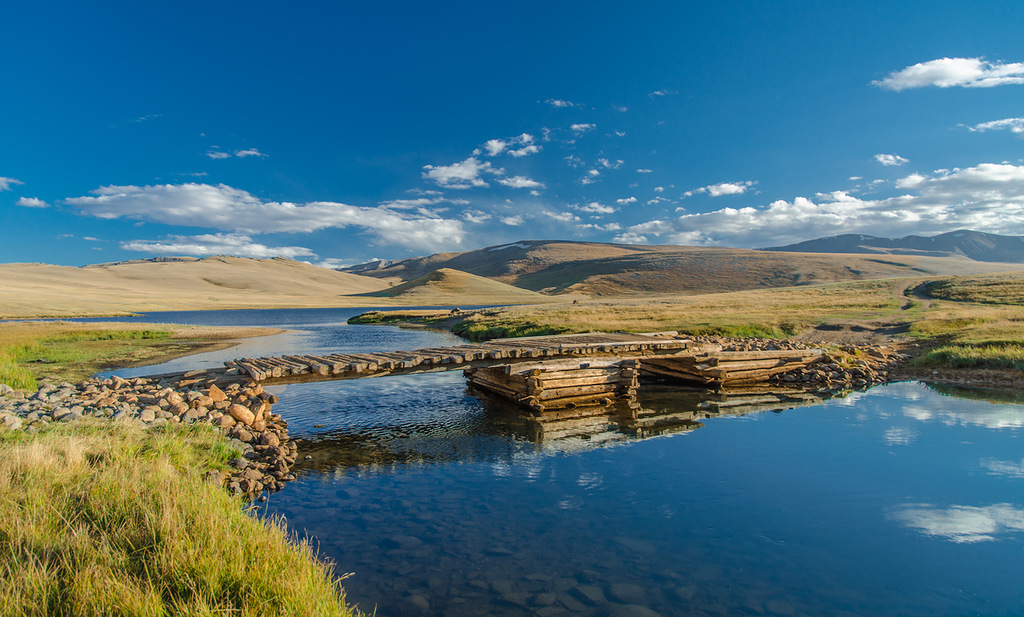 Steppe gannets
Mungun-Tayga mountain is as high as 3971 m, it is the highest point of Eastern Siberia. In Tuva language 'Mungub-Tayga' means Silver Mountain. For local nomads it is sacred - they sprinkle towards it milk, araga (local alcohol dairy beverage), burn juniper to appease the master of these lands.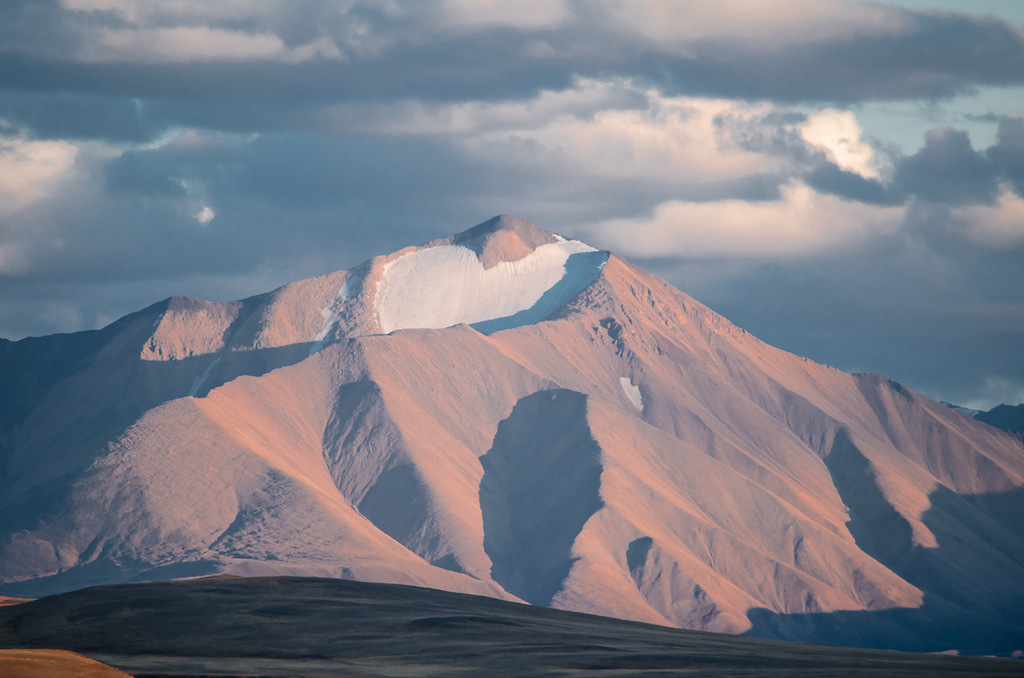 Lake Hindigtik-hol at the foot of Mungun-Tayga.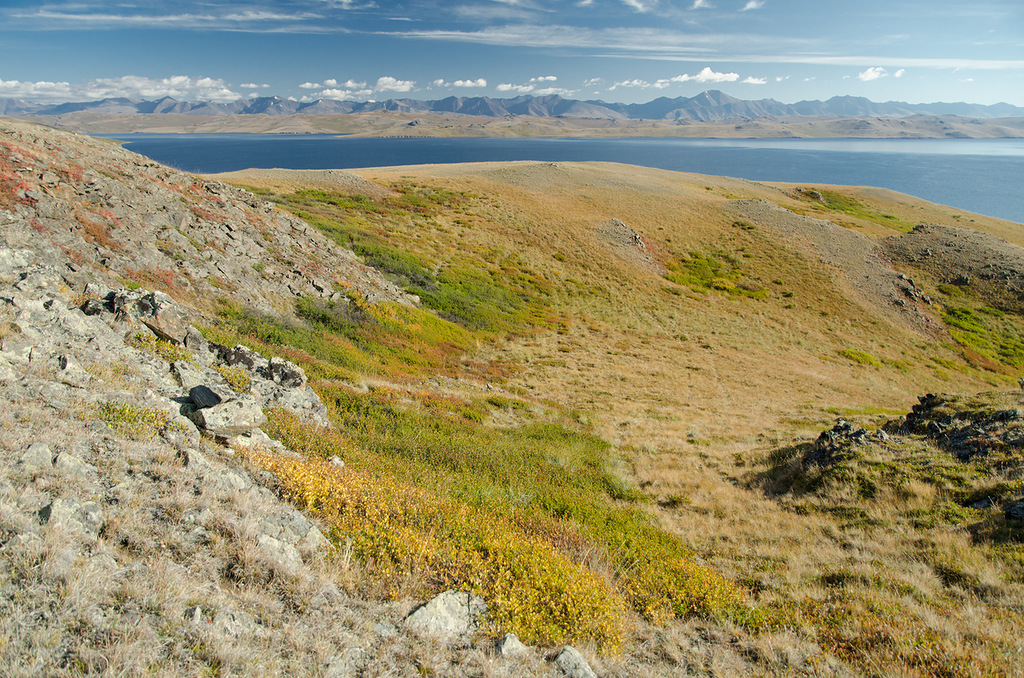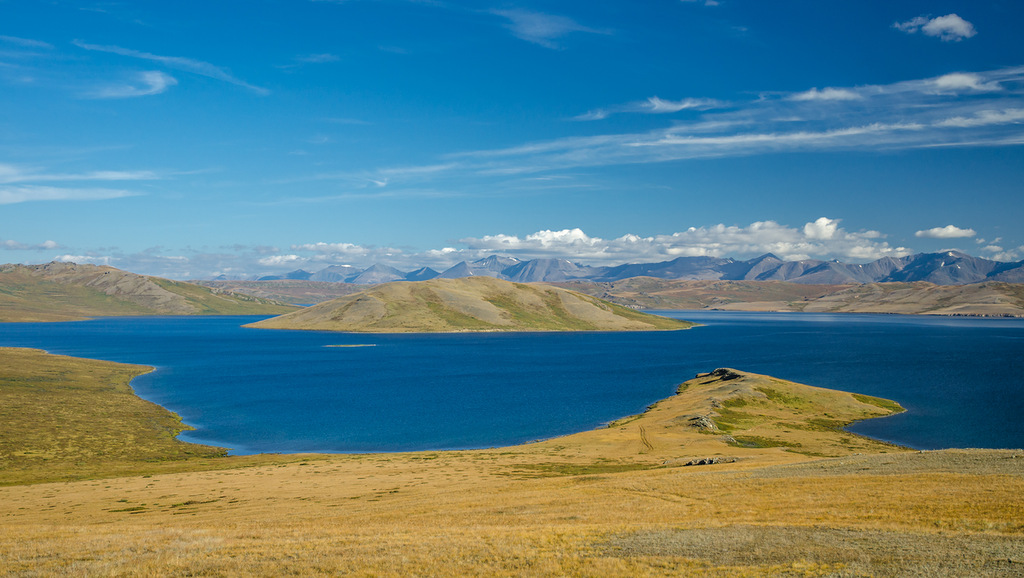 Moguen-Buren river is very turbulent in its first half.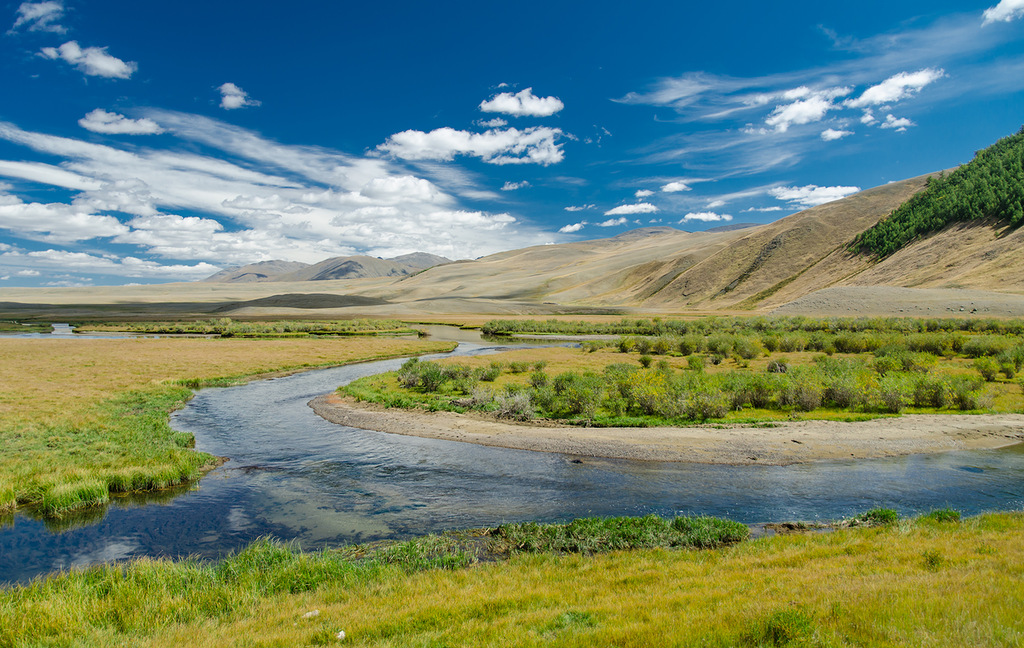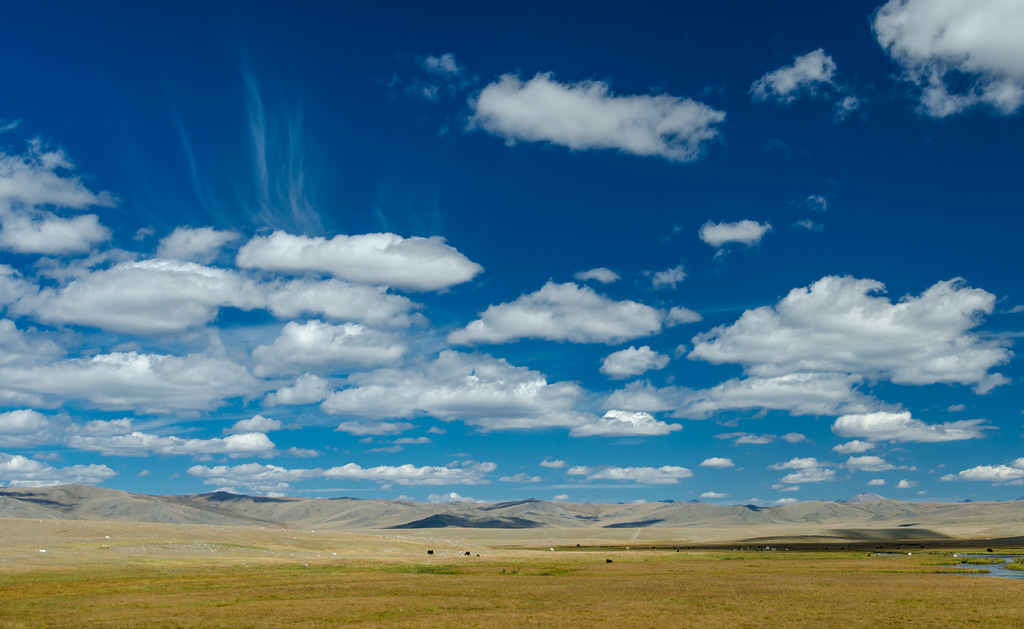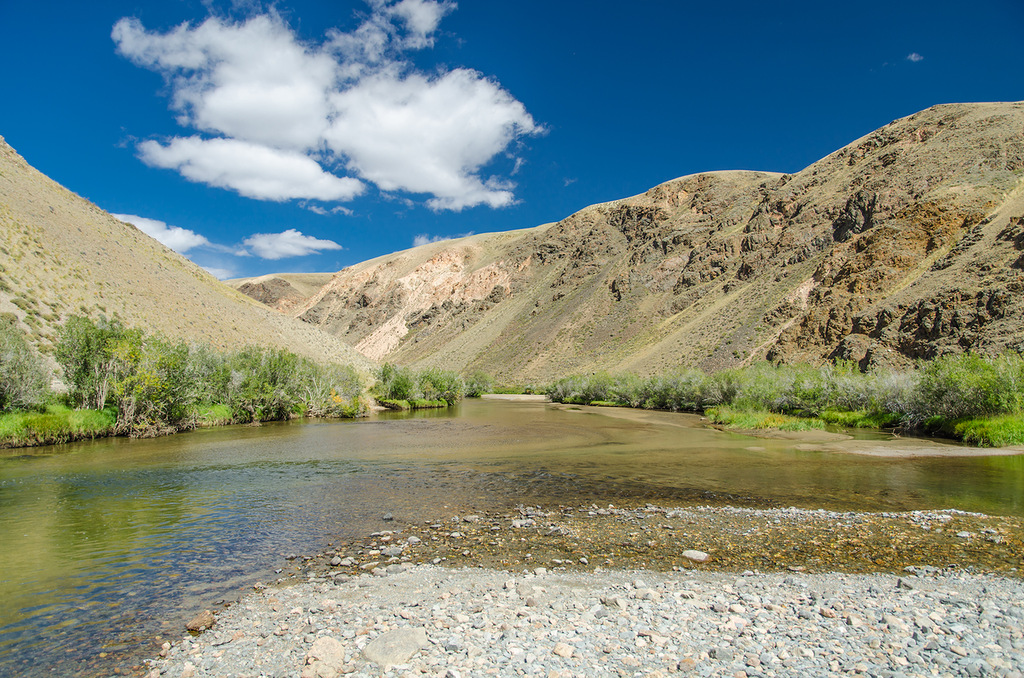 Here there are more bridges, because the road twists from shore to shore.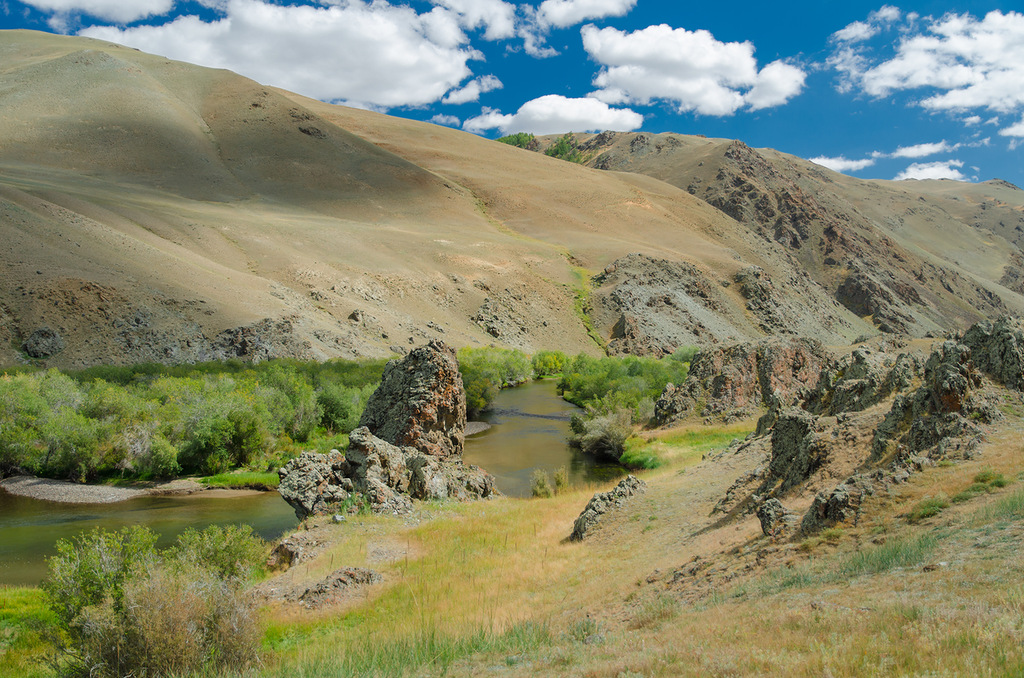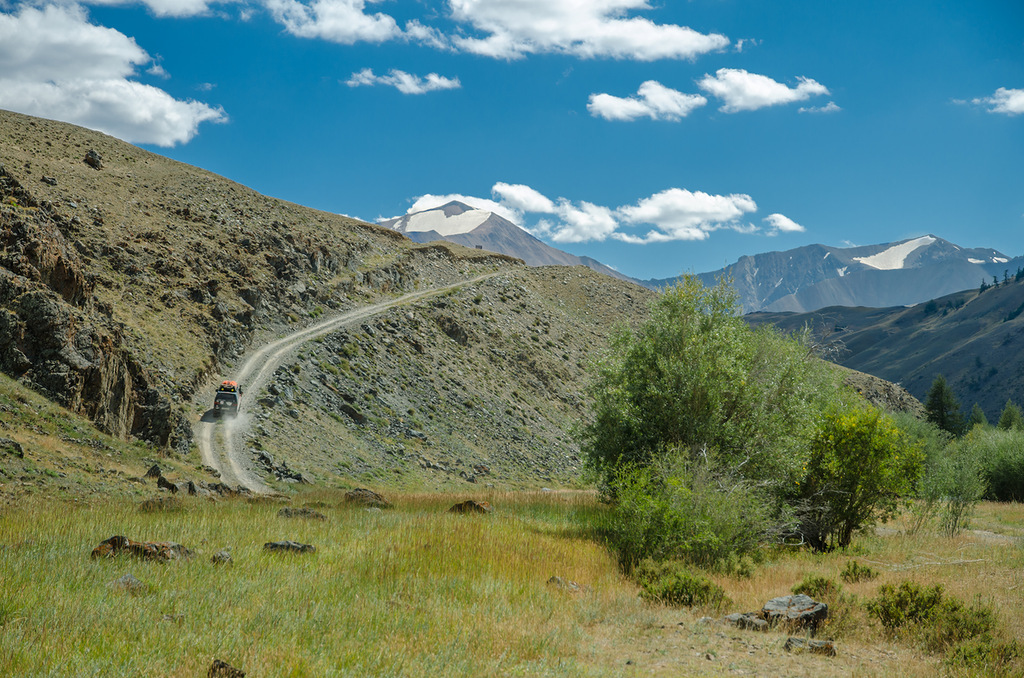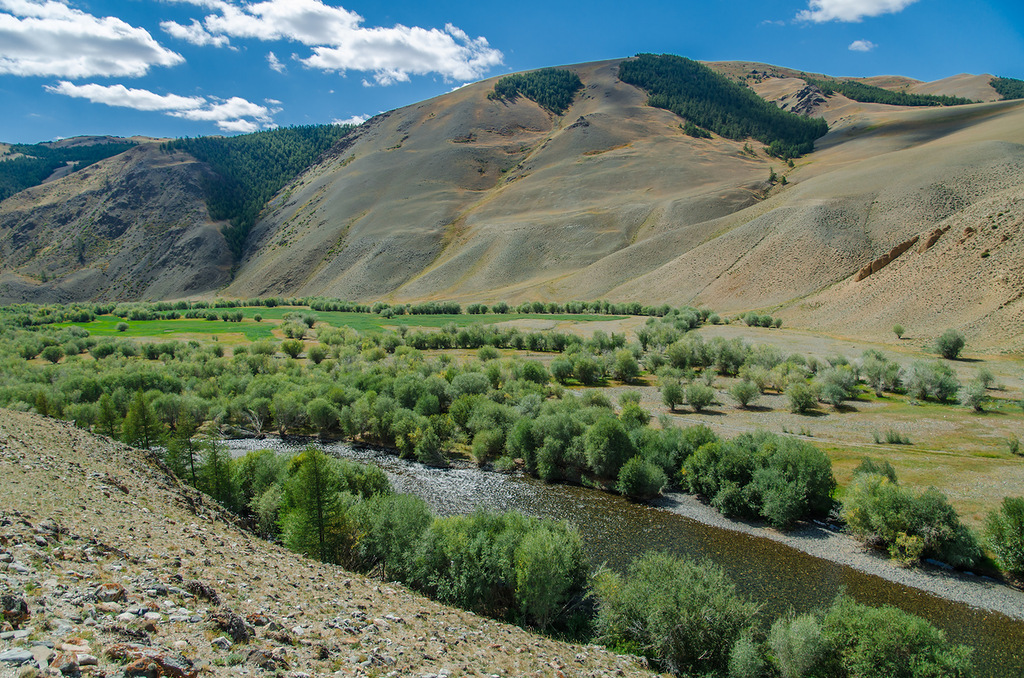 Village Kyzyl-Haya is the most remote locality from Kyzyl (the capital of Tuva), population - 4046. People here live in good quality duplex houses. There are no gardens: as locals say, it's impossible to grow anything there because of the summer frosts. In the village there is a post office, a community center  and a gas station. The only enterprise here is a sheep farm. Only 20% of population get salary, others live on fishing, hunting and their on cattle. Only in 2001 the village was connected to mini hydropower station, before that there were only diesel generators. There is also a store where you can buy some beer.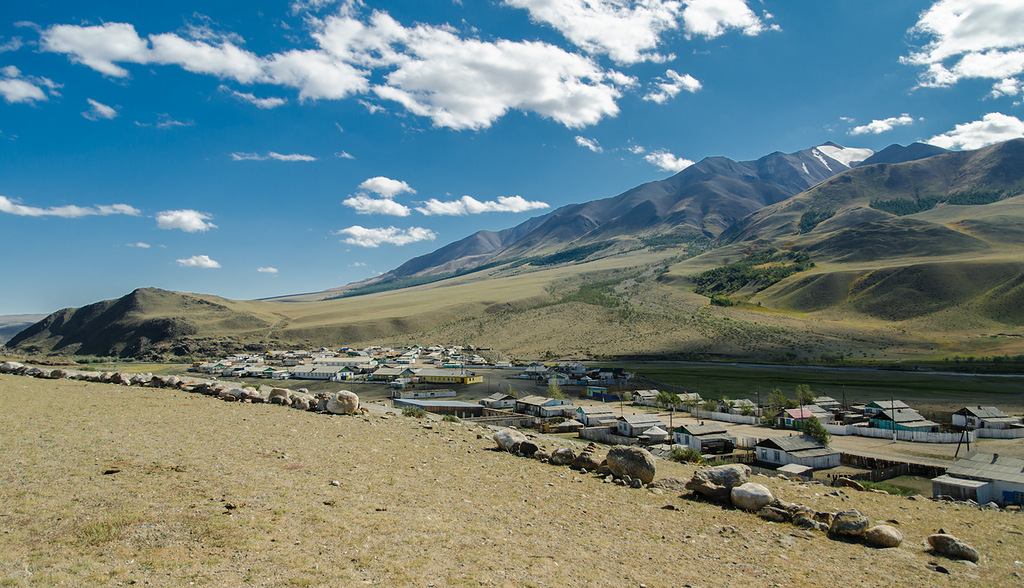 Source: lusika33
Translation: Russia the Beautiful