With its fiery river spewing out across a dark, volcanic wasteland, this picture could be straight from the film series The Lord of the Rings.

But rather than a scene depicting the evil land of Mordor, this incredible picture has captured a volcanic eruption so powerful it spewed a lava fountain a kilometre high.
Bearing an uncanny resemblance to the mythical land imagined from the books by J.R.R. Tolkien, this volcano has been erupting in Kamchatka, far eastern Russia.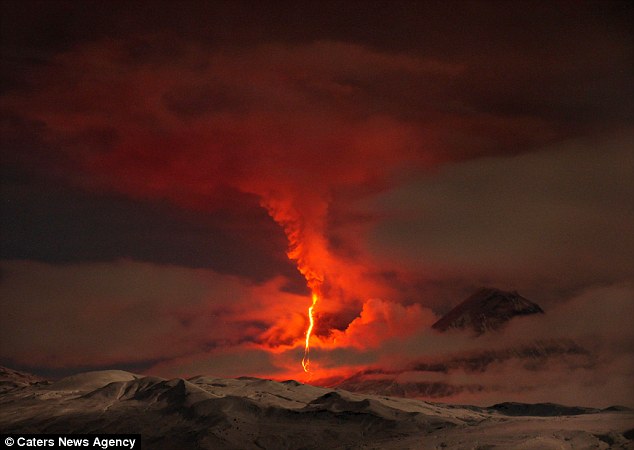 Spewing lava and fire, this scene looks for all the world like the hellish vision of Mordor from The Lord of the Rings. But it's actually a volcanic eruption
The volcanic scene bears an uncanny likeness to visions of the mythical evil land from the books by J.R.R. Tolkien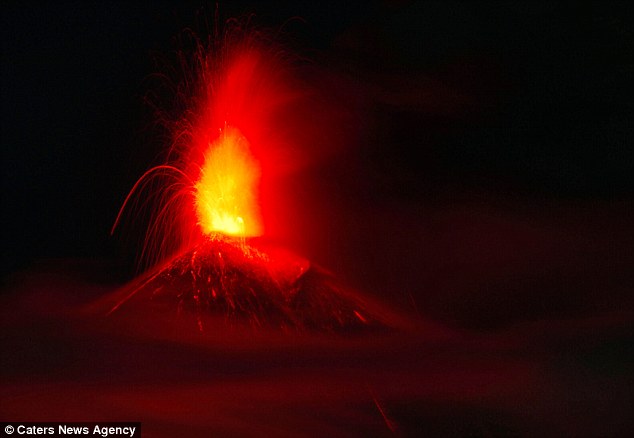 The eruption was so powerful it created a lava fountain one kilometre high in Kamchatka, far eastern Russia, known as the Land of Volcanoes
Known as the 'Land of Volcanoes' Kamchatka - which is more than 5,000 miles from Moscow - is home to 29 active craters.
Last month one of the most active  - Klyuchevskoy  - was pictured by photographer Marc Szeglat.
Mr Szeglat spent 12 days in the fiery region capturing the stunning contrast between the volcanic fury and ice of the first snows of winter.