Hong Kong blogger Betty Ho describes her risky experience of visiting Russia in the coldest time of year. She gives quite reasonable tips and shares some nice photos.
General Winter is probably the most successful and brutal General in Russia History (or World History). Charles XII of Sweden, Napoleon Bonaparte and Hilter were all his defeated foes. Without him, one of the most beautiful cities in the world, St. Petersburg - which they called Venice of Russia, will never exist.  Therefore, I decided to travel 7000 kilometers from the bottom of China to pay pilgrimage to him on my Christmas vacation.
This sounds like a bad idea to many people. For some reasons, people thinks Russia is a dangerous place: corrupted cops, thieves, skinhead and stuffs like that. People even told me Russian are rude but seriously who can be ruder than us, Chinese? I love bad ideas, so I bought the flight tickets immediately and it turned out to be one of the best ideas I've ever had.

Paying homage to General Winter was a joke. The reason Russia fascinates me is I'm obsessed with its history and culture. A gigantic country sitting right on top of Europe and Asia and almost touches America 82 kilometers from the Bering Strait [EDIT: The distance between America and Russia should be only 3km from the Big Diomede island (Russia) to the Little Diomede (American) in the middle of the Bering Strait.]. This IS the place where different cultures and ideas meet and I intended to see it with my own eyes. Peter the Great is one of my favorite historical heroes right after Cyrus the Great of Persia. I admire him because he is the only Tsar who can live in a 60 sq.
feet wooden house for years and made his little wooden boat/ chair/ walking stick with his own hands.
The reasons of traveling in winter
are rather pragmatic: 1) everything is cheaper 2) no more queue for museums and landmarks 3) Christmas can be avoided (it's the biggest hoax in the history!) - Russian Christmas is on 6 Jan rather than 25 Dec and 4) The snowy scenes - the scenes in Doctor Zhivago 5)
Other winter surprises in Russia!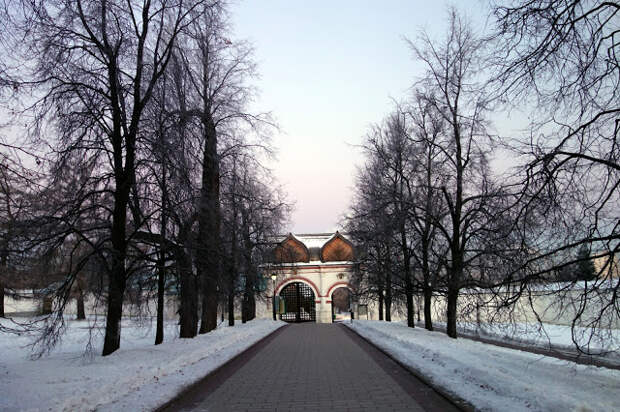 The Gate - Kolomenskoye, Russia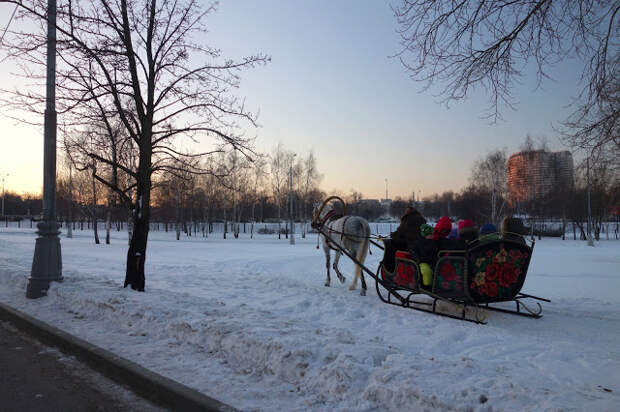 Horse Sledging - Kolomenskoye, Russia


If you want to travel to Russia in winter, you ought to be a museum nut like me who will shiver in front of the throne of Ivan the Terrible. If you don't care about Russia history nor arts, then don't go in winter. There is no good place for you to shop nor the food is superb. No boat trip nor place to hike in winter. You will find the churches beautiful and that is it (unless you are a cross country skiing fans). If you do but you haven't read anything about it, here are the books I'd recommend you to read before your Russia trip:
Movies to watch before your trip: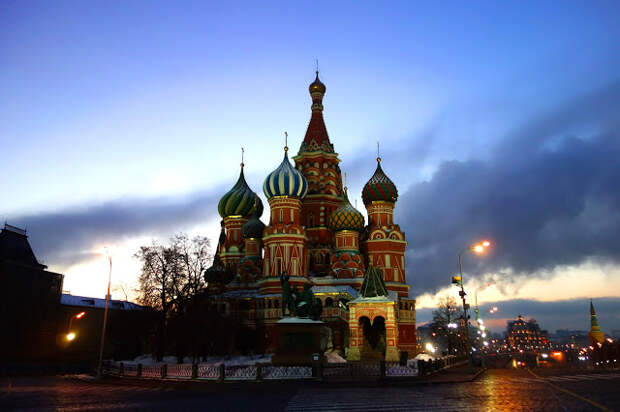 St Basil's Cathedral - Red Square, Moscow, Russia

Apparently the French over-exaggerated the devastating effect of Russian winter to cover up their failure of the Napoleonic war in 1812 (=D). In fact, it is really not too bad especially in big cities like Moscow and St. Petersburg where they keep de-icing the streets. Average temperature is - 10 to - 20 degree in December. Inside the building the temperature is usually higher than 25 degree, therefore, you should dress in layers.  These were my Russian winter's gears:
Two pair of UNIQLO HeatTech leggings and one polyester legging
One-piece cotton dress
A pair of ski socks 
A pair of leather boots
Two cotton hats 
A pair of touchscreen gloves (I wished I had an extra pair of mitten gloves at some point)
One polyester T-shirt
A hoodie 
A puffer coat (I didn't try to blend in with furs as I know I can't anyway)

For ladies who are traveling alone, all you need to do is to bring your common sense with you: No flirting with cops, drunker or skinheads. No drinking game with strangers. Do not walk alone in the dark street after mid-night. Do not get drunk. As long as you behave like a dignified human being, all will be fine. There was no pickpockets problem at all, perhaps I had nothing valuable on me that is  easy to reach. Money, credit card and passport was stored in the inner waist bag and a neck wallet. Bring USD to Russia then exchange to Rubles at the airport or any banks in the cities.

A well-planned backpack trip sounds a bit lame for those free-minded travelers. However, imagine you are wandering around under -20 degree and couldn't find a place to stay for the night, this could be memorable but probably not too good for your health. Reserve accommodations and train tickets before your trip to get rid of all the hassles. I stayed at Godzillas hostel in Moscow and Suzdal, Soul Kitchen Junior in St Petersburg and 2 nights overnight train between Moscow and St Petersburg/ Vladimir.  Both hostels are friendly and neat which costs around 500RUB per night in winter.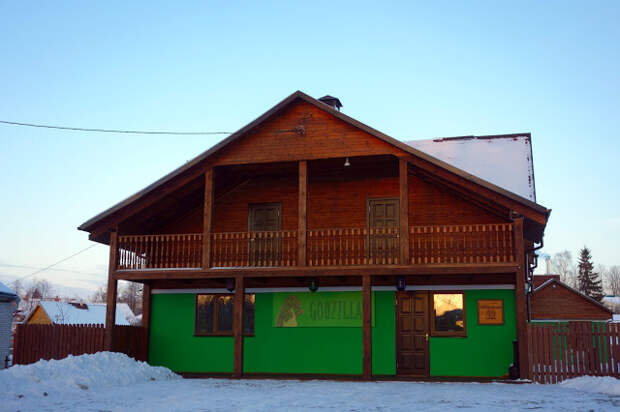 Godzillas Hostel - Suzdal, Russia


The overnight sleeper train is clean and safe (comparing to Qingzang railway in China, that was a heaven). For girls who are traveling alone, select Class 3 or you will find yourself lock in a room with other one to three strangers. Although the top seat is not as spacious as the bottom one, it will make you feel safer. My train tickets were booked through RealRussia, there was a 10% service charge which I think it's worth as they also provided English description on my eTickets.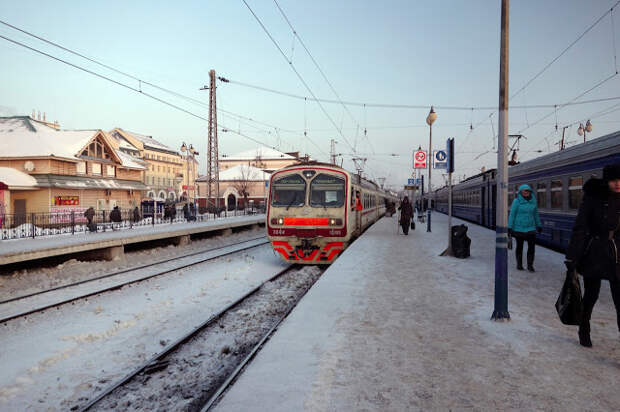 The Railway Station - Sergiev Posad, Russia

Plan your daily itinerary as every museums/ churches/ landmarks in Moscow and St. Petersburg has its own opening hours/ dates. Do not be disappointed if you find a certain place suddenly closed for no reasons which is absolutely normal in Russia. Get a mobile data pre-paid simcard once you've arrived for the sake of Google Map. A Beeline pre-paid sim only costs 330 RUB for 1 GB, which can be used in all Moscow, St Petersburg, Vladmir and most cities in Russia. If you are staying in Moscow for more than 5 days, buy a stored value metrocard (20 trips), on the other hand,  no need to buy in St Petersburg as most landmarks are within walking distance (Yes, I prefer to walk under - 20 degree rather than taking metro because the views are just awesome!).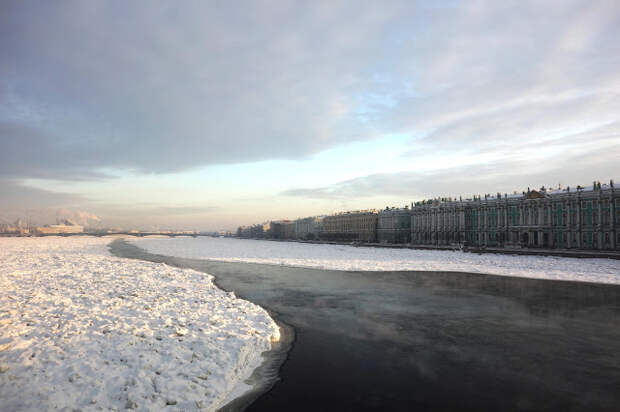 The Neva - St Petersburg, Russia


I didn't have time to learn Russian Cyrillic script (which turned out to be quite easy to master) and regretted it. There is no English signs in Moscow including metro stations (there are limited English signs in St Petersburg). Although most museums have English audio guide or introduction, many items descriptions are in Russian only. I managed to memorize a few essential Russian words, including name of the metro stations, words for cafe, ticket, toilet and etc, which smoothed out my trip. Most Russians do not speak English but they were kind enough to help me with their body language.  Learning Russian for my next Siberia trip is already on my 2013 plan.
Source: travellingwandering.blogspot.ru