It's hard to belive it, but yes! These amazing stone pillars among white desert are located in Komi republic of Russian Federation. They are called Weathering Pillars and can be found on territory of Pechora-Ilych Nature Reserve on Mount Man-Pupu-Ner (in Mansi people language it means "Little Mountain of Idols"). The pillars height varies from 30 to 42 meters.
According to a local legend, the stone pillars were once an entourage of Samoyeds giants walking through the mountains to Siberia in order to destroy the Mansi people. However, upon seeing the holy Mansi mountains, the shaman of the giants dropped his drum and the entire team froze into the stone pillars.
Deemed one of the Seven Wonders of Russia, the Manpupuner rock formations are a very popular attraction in Russia, though not well known internationally and relatively unspoiled by tourism. Their height and abnormal shapes supposedly made the top of these rock giants inaccessible even to experienced rock-climbers, but Stefan Glowacz climbed at least one of them in 2013.
About 200 million years ago, there were high mountains in this area. Gradually, frost and sun, snow and wind destroyed them leaving these amazing objects. The Weathering Pillars location on Google Maps.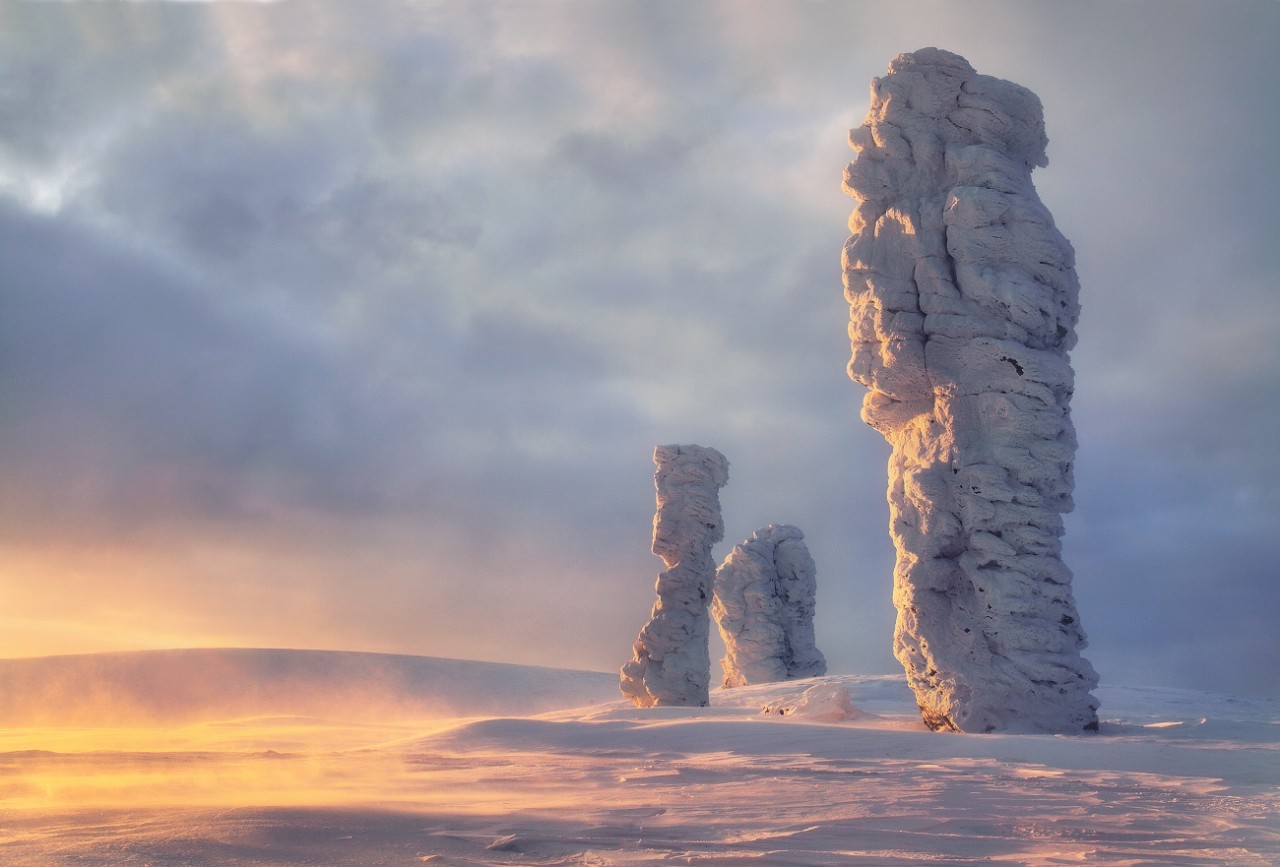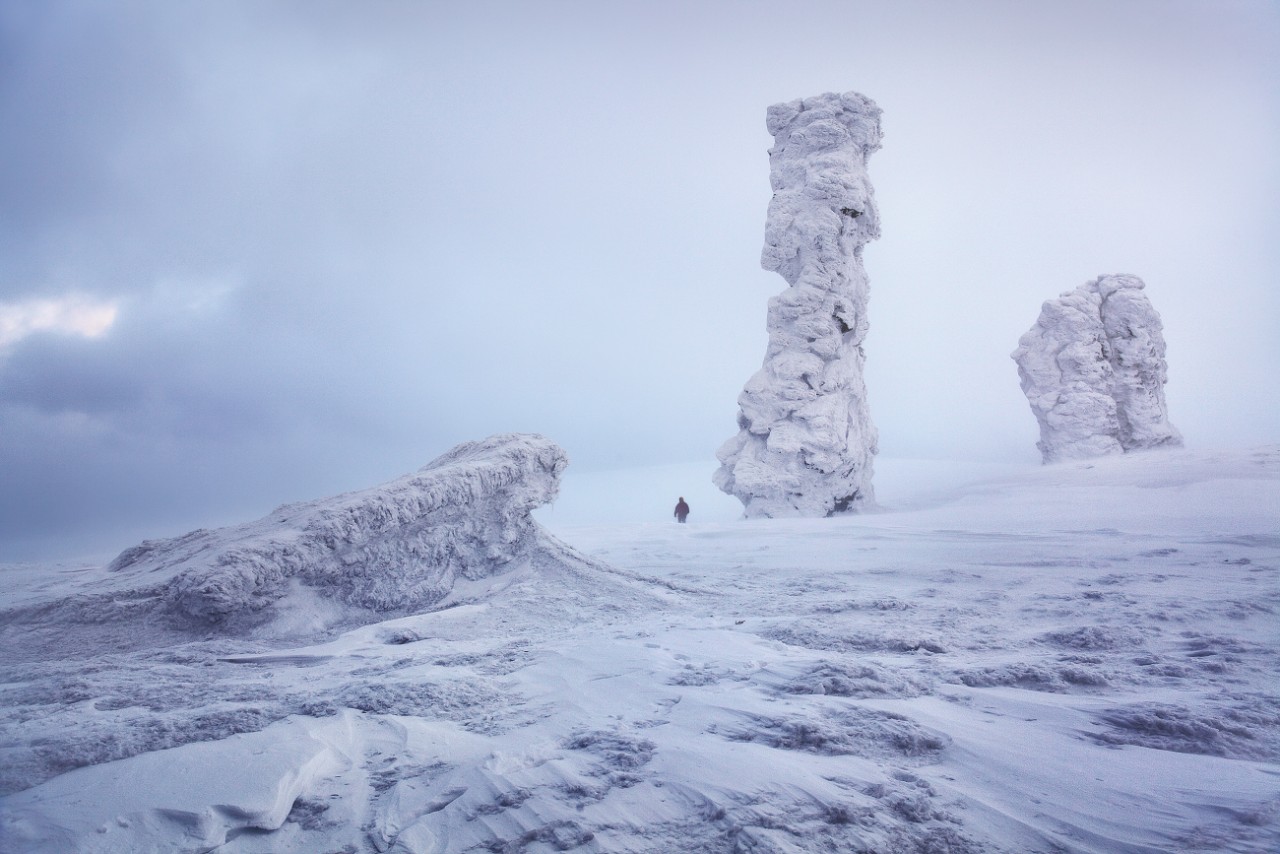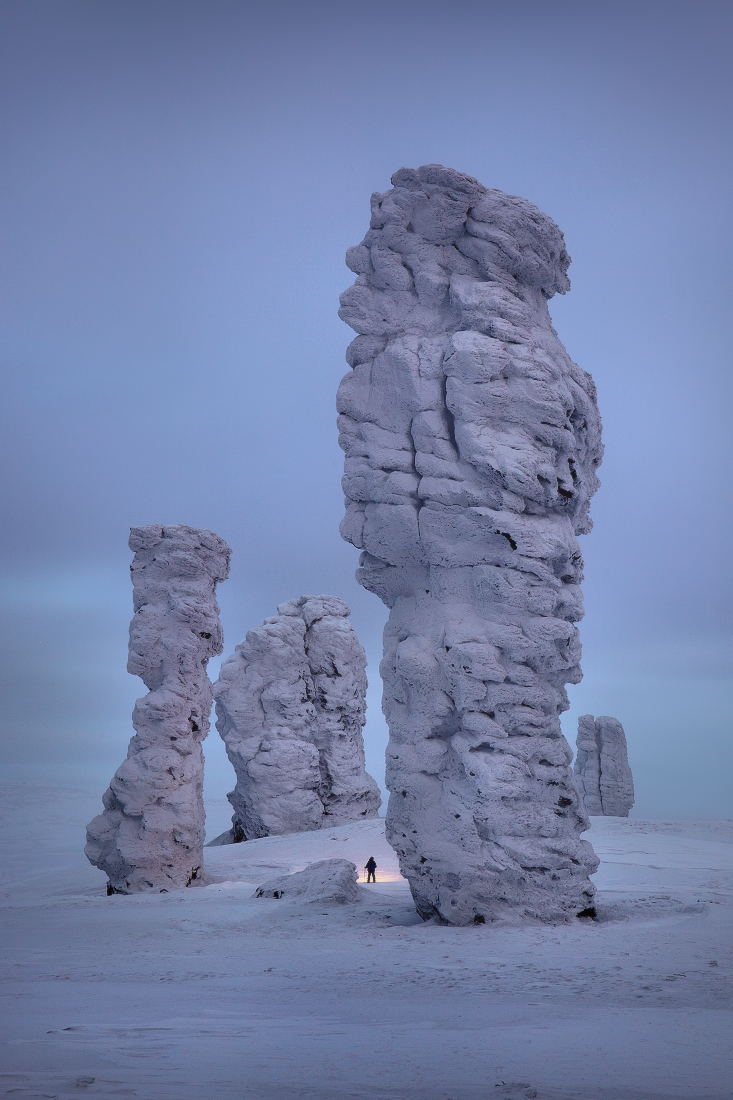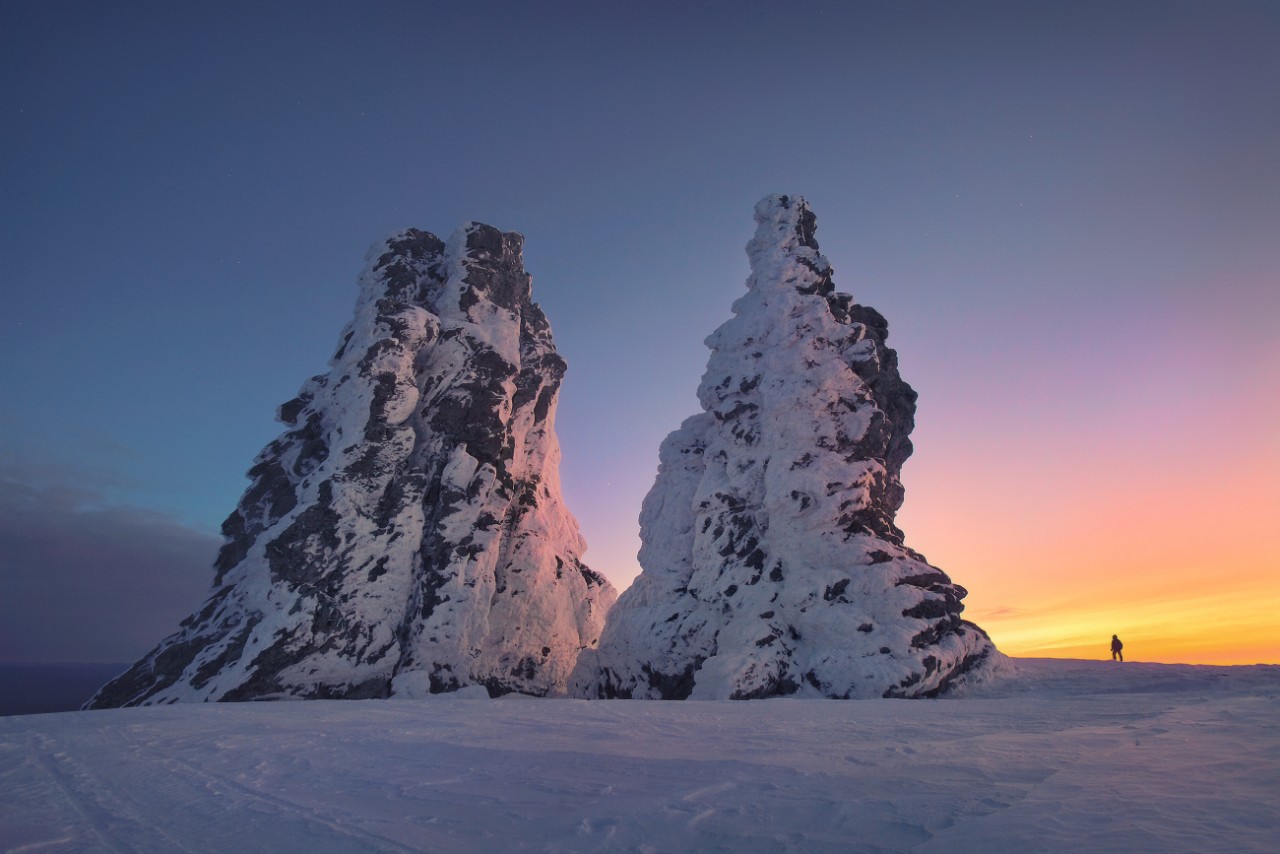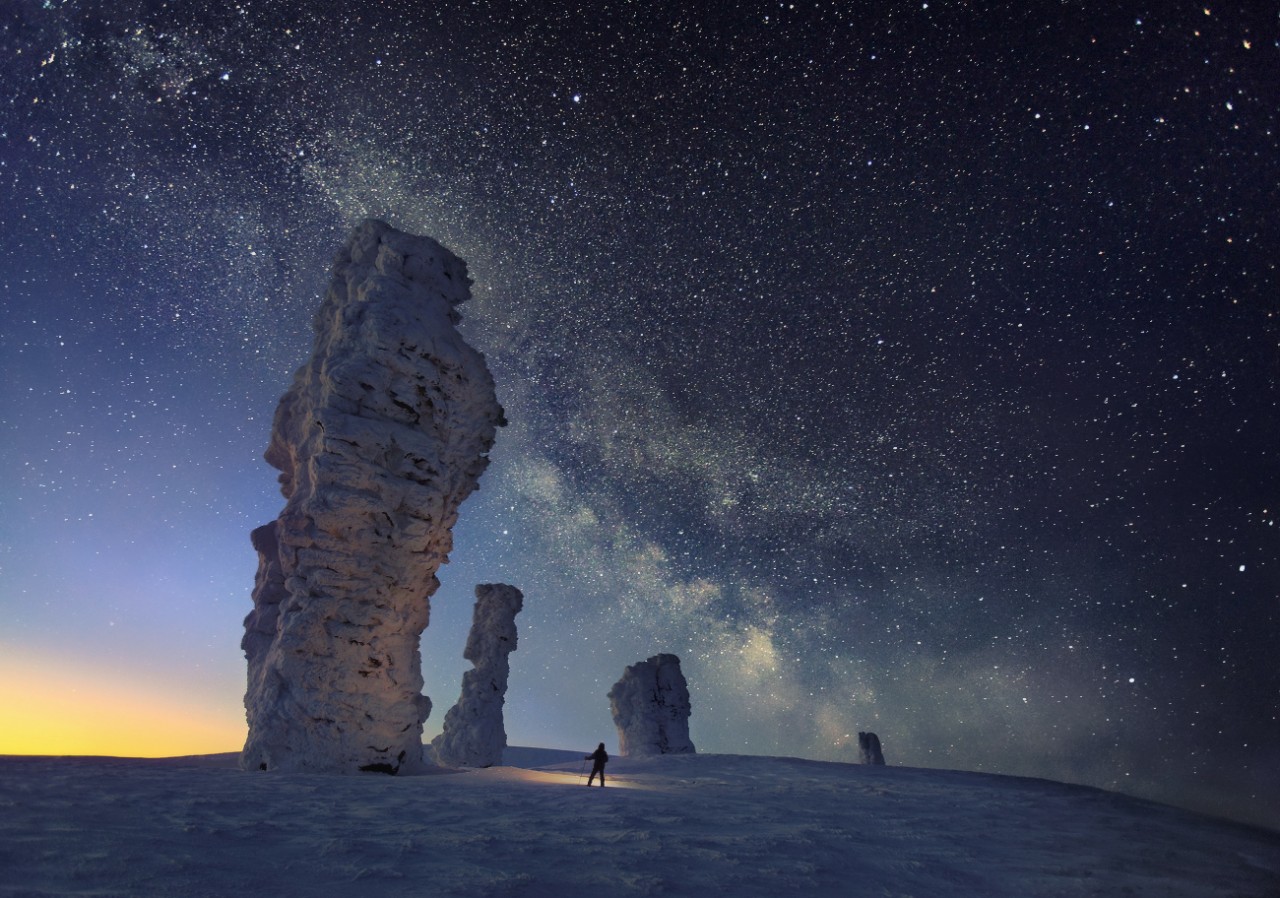 Photos by aventure