Want to have a look at Soviet homoerotic sculpture in the centre of Saint Petersburg? Eager to find out what is the Impotent Dream, to see the Elephant Upside Down and to know the mystery of the Invisible Man? Here is a story about an extremely varied walk through the streets of Saint Petersburg by Russian blogger Vlad Veklich.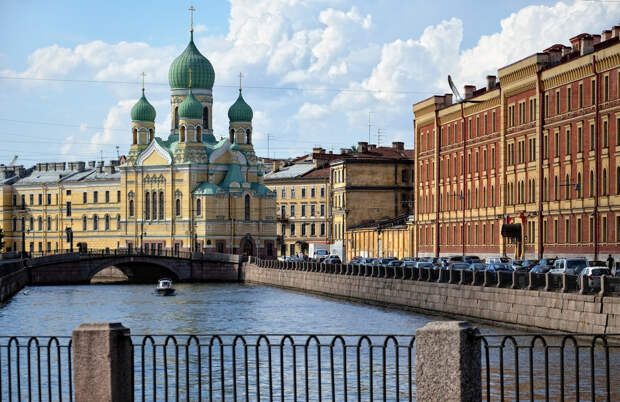 Yes, it really was a run through, because I never had such a rapid pace walking Piter :).  As I wrote before (here), on my vacation I met Eugene (pikkuvesi) and he made for me small excursion on "non-touristic places of Piter". We walked almost 15 kilometers and we did it at a great lick. I saw much more than I had time to shoot.
1. In the afternoon, I came through the streets under construction to Mytninskaya street, to Eugene's workshop.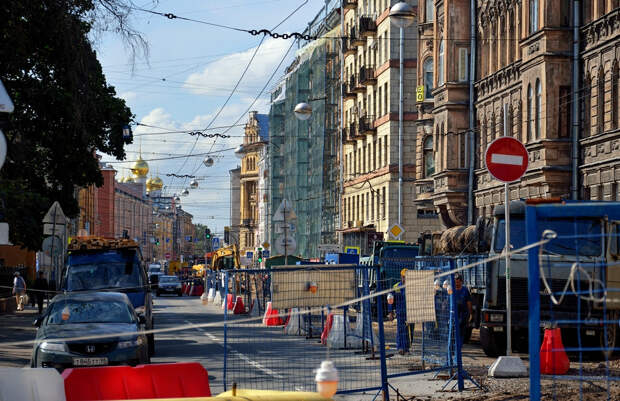 1.       2. Eugene is an occupational therapist in a center for social rehabilitation for individuals with special needs. See more photos here.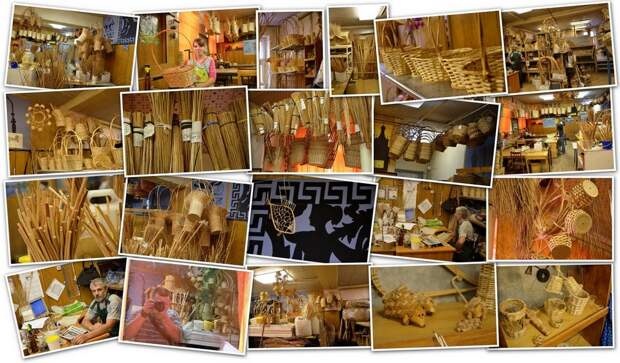 3.  We went for a walk. Interesting Soviet tablet on an old house ("Strengthen USSR defense") was styled not to spoil impression from prerevolutionary plasterwork.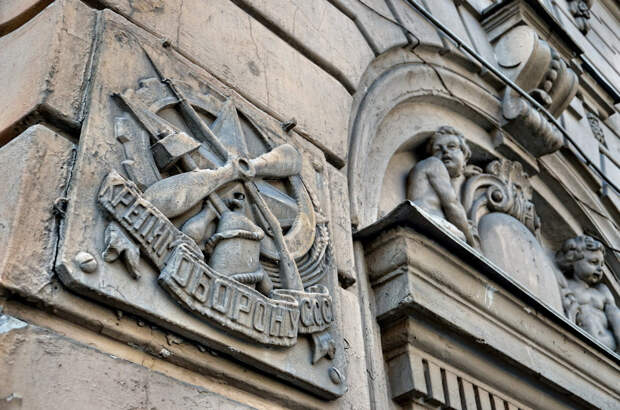 4.      Monument to Nekrasov.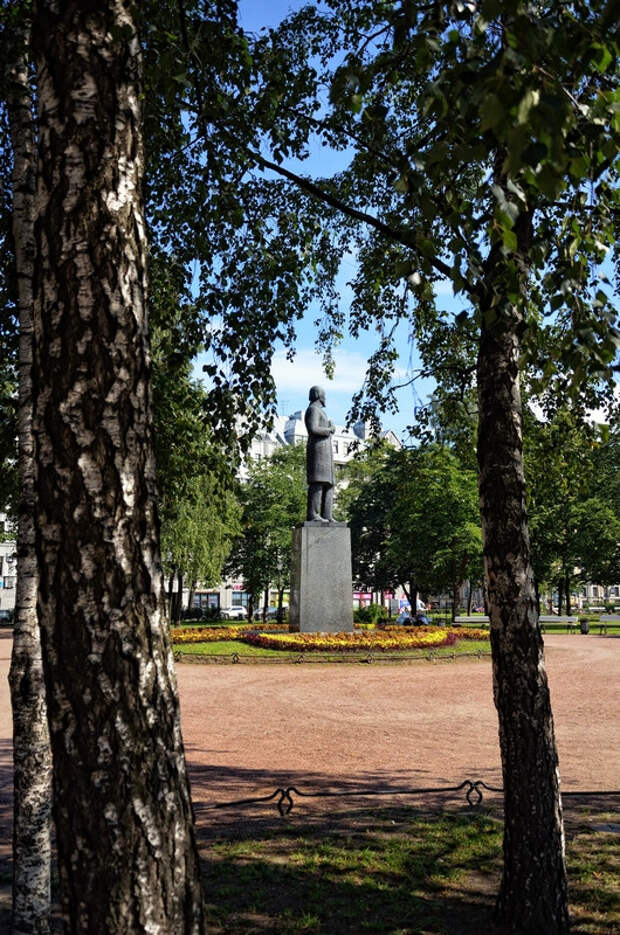 5. Intelligent cat photographed near a pet shop.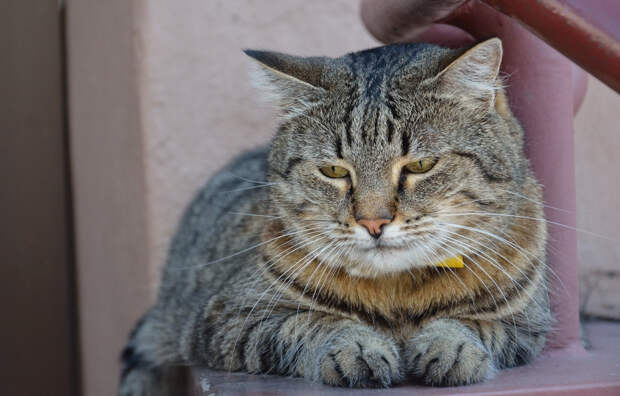 6.   Zhenya said that he really loves non-standard sights of famous churches and cathedrals. Here is, for example, a view of the Church of the Savior on Spilled Blood from Radishiev street.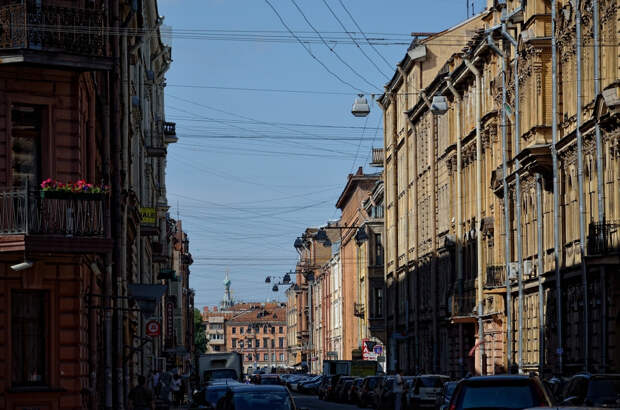 7.   Here I finally made a panorama shot…



8.      Here we by my demand went in one of the entrance halls of the old house. It wasn't good to make photos there because due to the lack of light, but anyway I was impressed by the spirit of Piter entrance lobbies.
By the way it's not easy to find a free access to lobbies. Almost everywhere they are locked.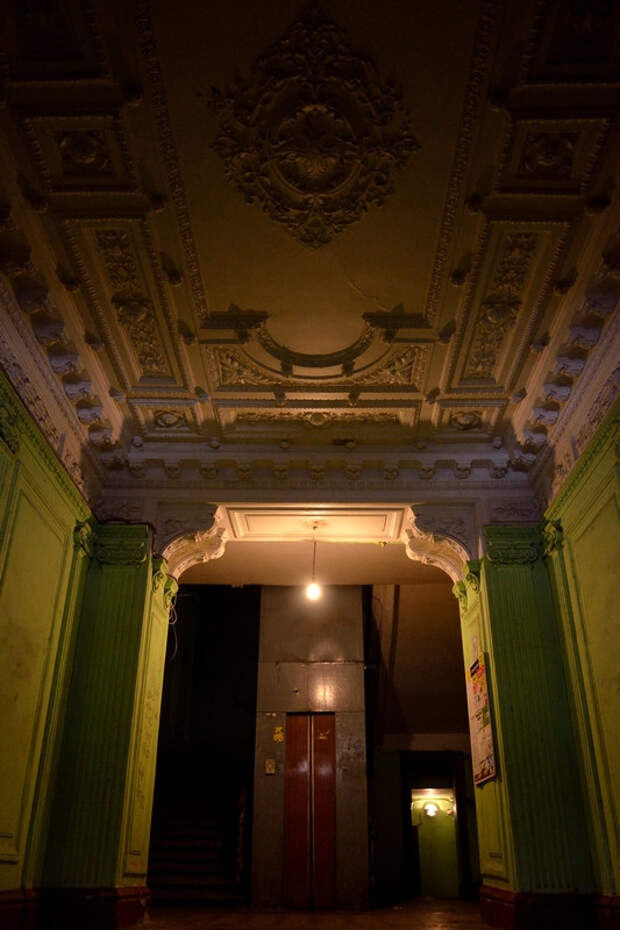 9. And even the stain-glass is still intact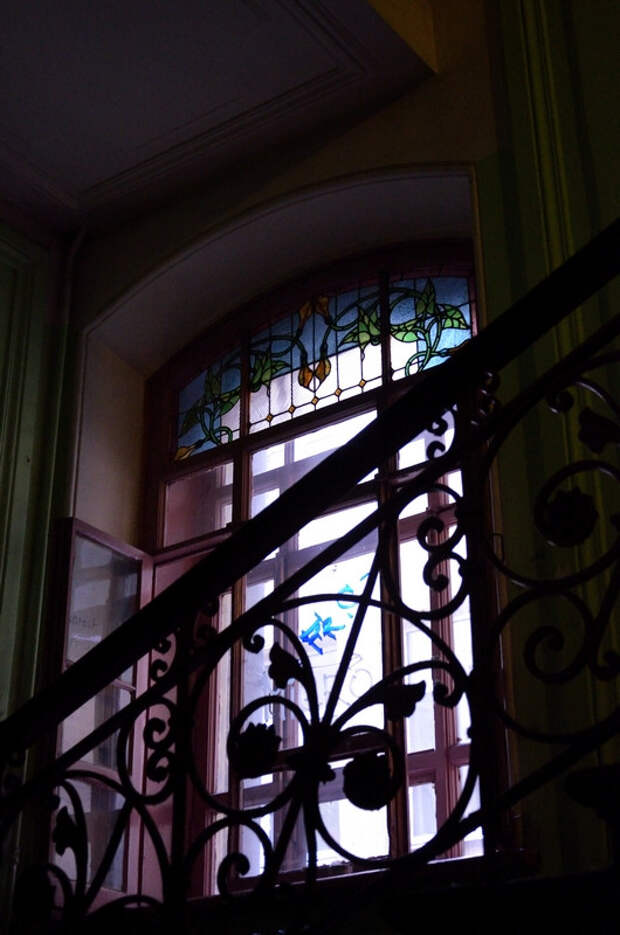 10.This is the yard…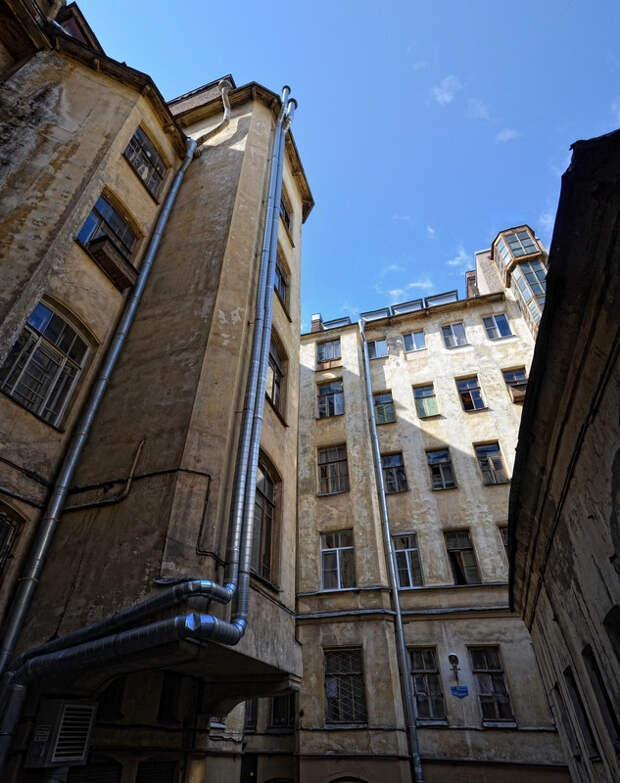 11.Then we walked for a while and found the monument of Kapodistrias, who had been a foreign minister in Russian Empire and the first head of state of independent Greece.


12.   Very funny sculptural composition in Rodin style. "Naked proletariat" :) Stands near concert hall "Oktyabrsky", which was built instead of demolished Greek church.


13.  Then we went to the Vosstania Square with its giant five-sided obelisk. Zhenya said that people call it Impotent's Dream, because of an ambiguous newspaper  title  - "Up For Ages".  While I was having fun listening to the story, we passed by the obelisk and I didn't shoot it J. From there we came to the Cathedral of Our Lady of St. Theodore.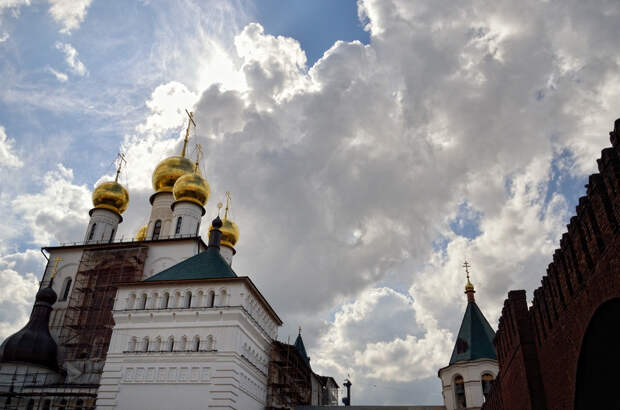 14. In this very place used to be a tramway line. Then it was taken away. Zhenya says thatwith liquidation of tramways true spirit of the city is disappearing.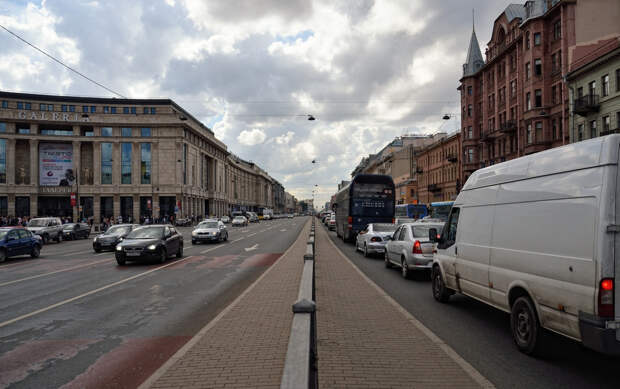 15.    One of the very first monuments to a great poet. Zhenya said that before war they wanted to move the monument to another place. But kids who played in the garden surrounded workers with their equipment and shouted: "This is our Pushkin".  So finally the monument was left on the same place. Poet's head is popular among doves :-)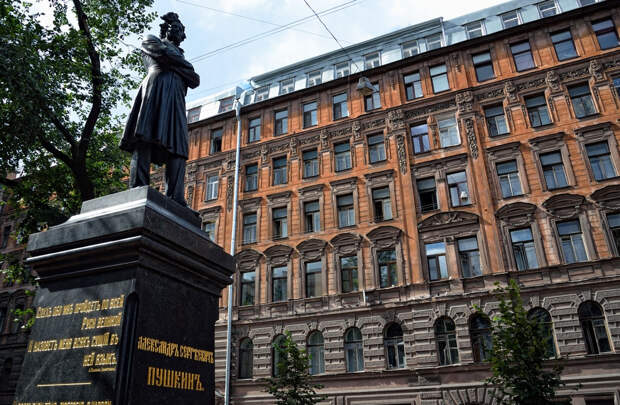 16.  Zhenya. Sat down on a bench after my appeal, though he was eager to go on.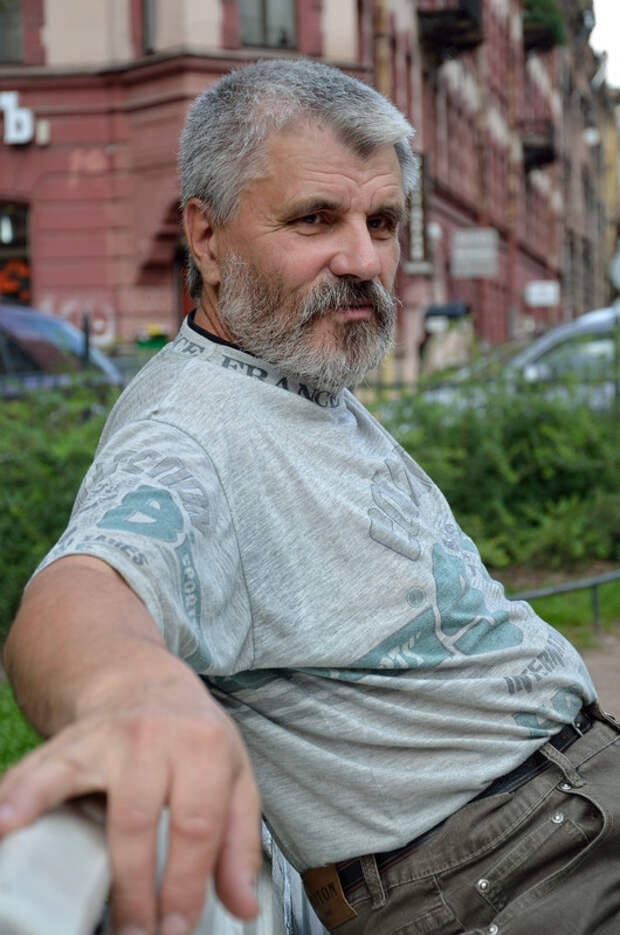 17.  Sky of Piter in one of the yards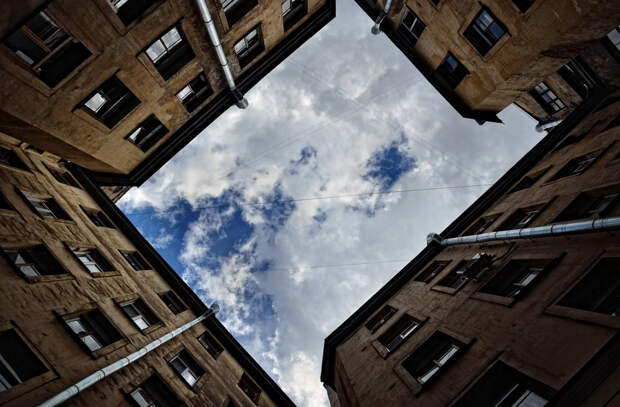 18.  Just one of the buildings we passed by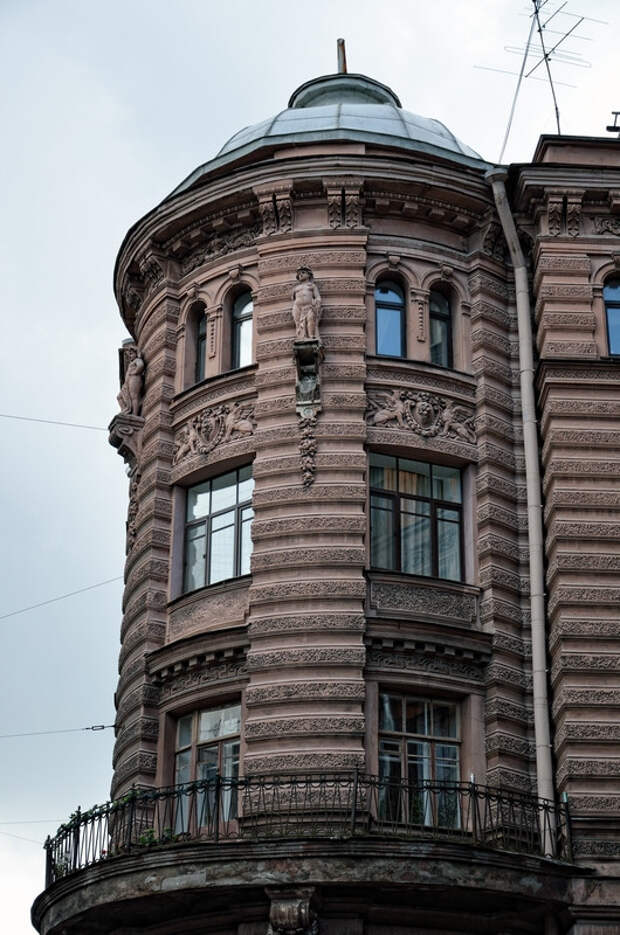 19.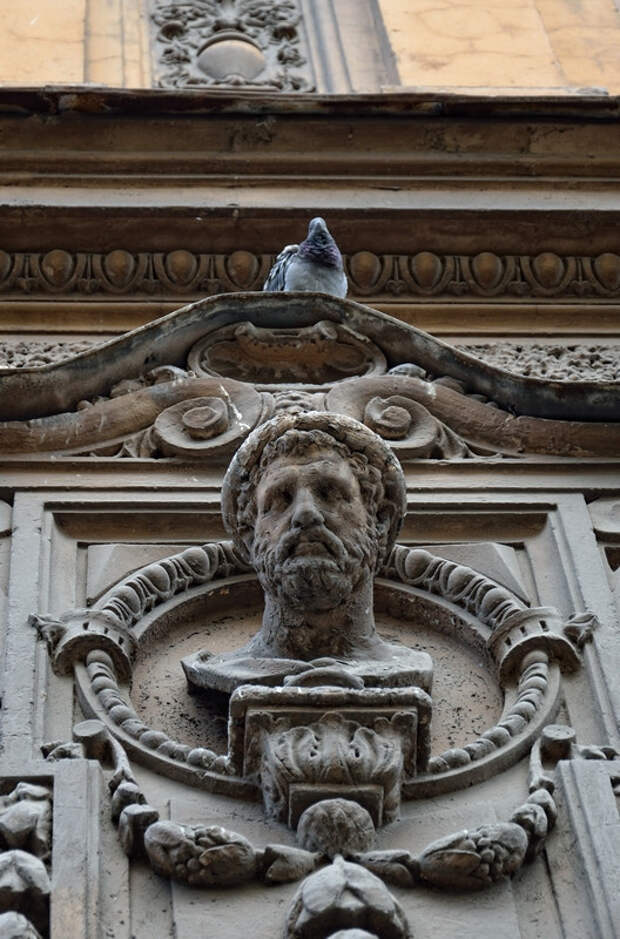 20. Lattice of the San-Galli Garden.  From here Zhenya wanted to show me another view of the Cathedral of Theodore.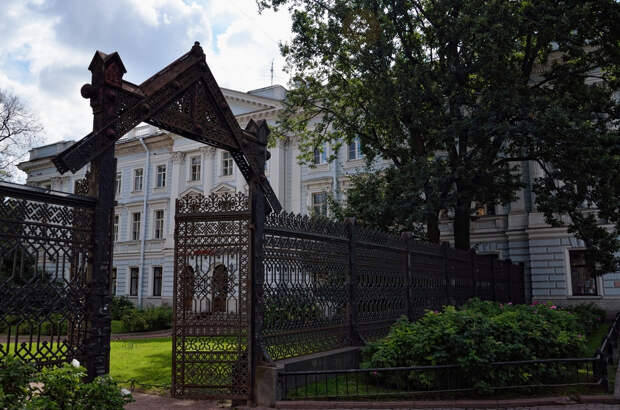 21.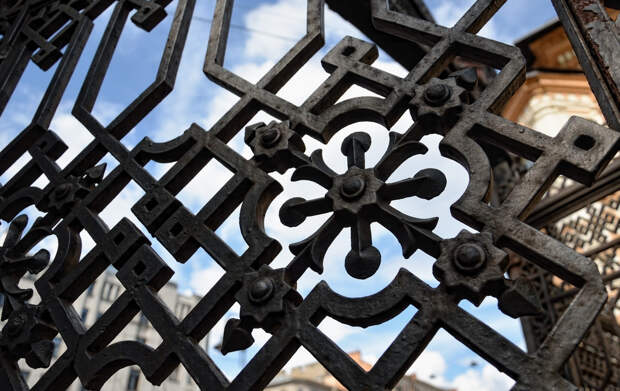 22. View of the Cathedral of Theodore from the garden.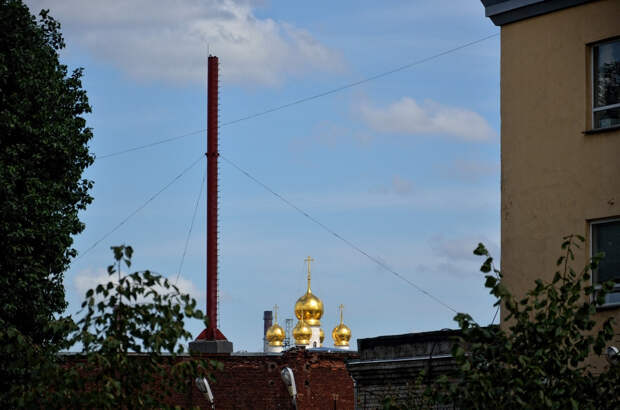 23. Sea horse on the flaked front of a house.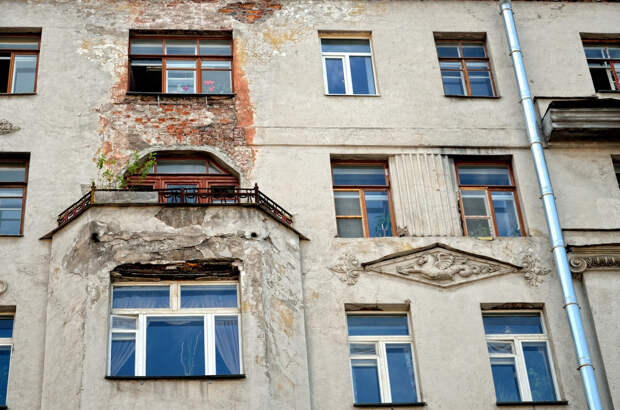 24. Heads of horses on the front of the veterinary clinic.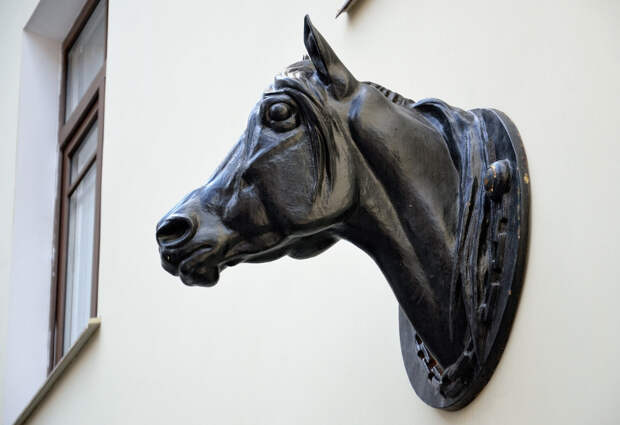 25.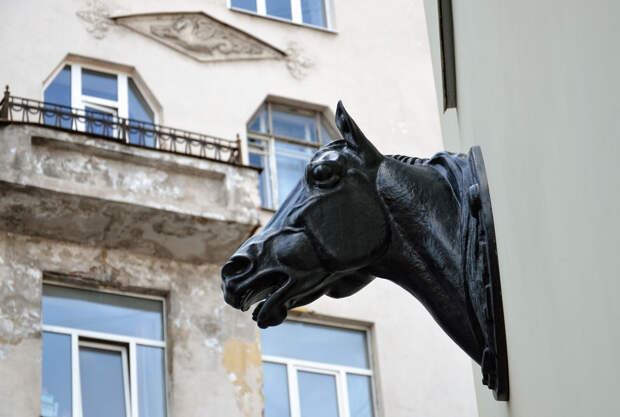 26. A spooky house… like from the horror film :-)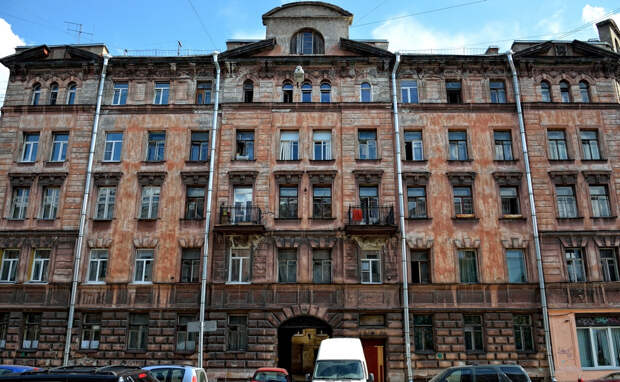 27. View of Holy Cross Cossack Cathedral from Voronezhskaya street.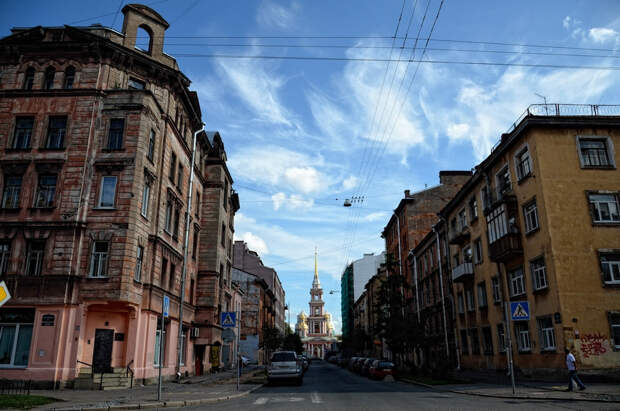 28.Quay of the Obvodny Canal.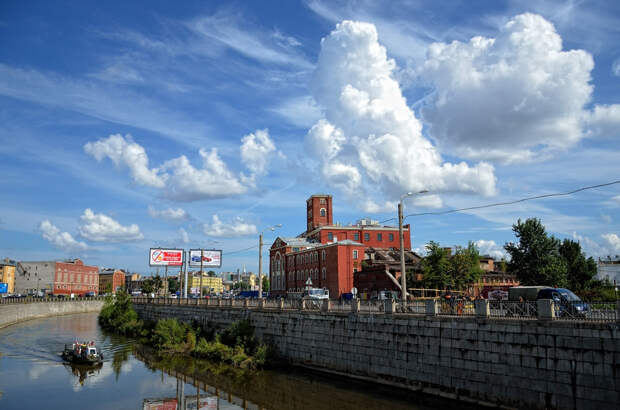 29. Old manholes of Saint Petersburg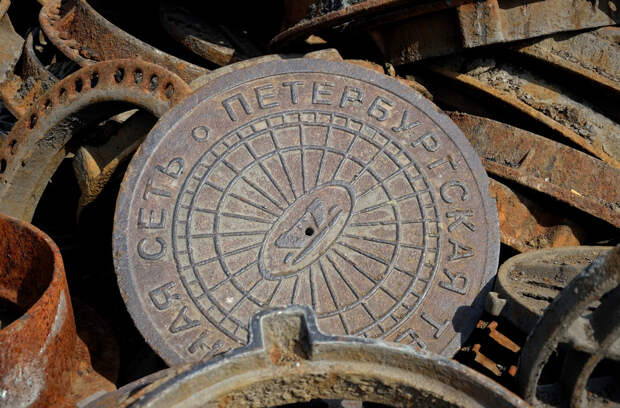 30. View of Saint Isaac's Cathedral from Vereyskaya street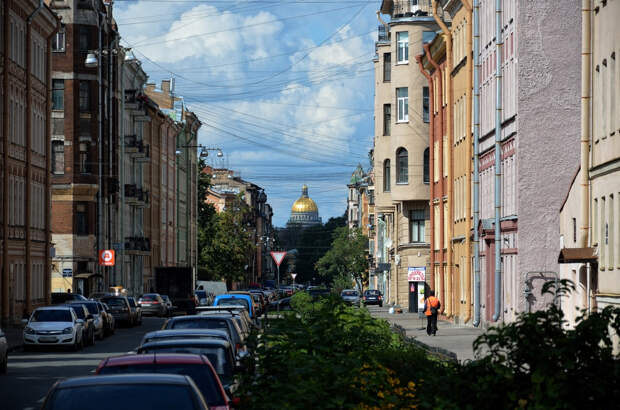 31. Street cleaner is having break.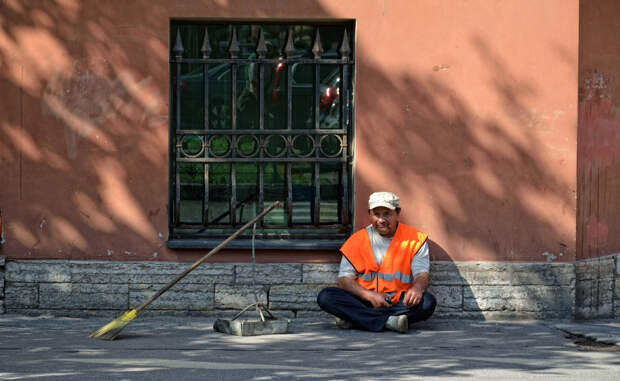 32. Vitebsky train station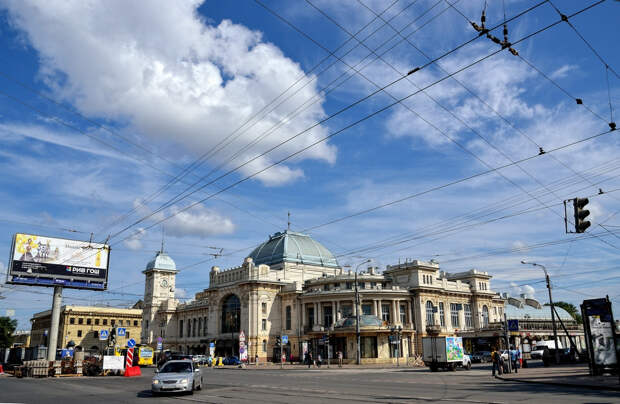 33.Four chimneys of the boiler station popularly styled as Elephant Upside Down:-)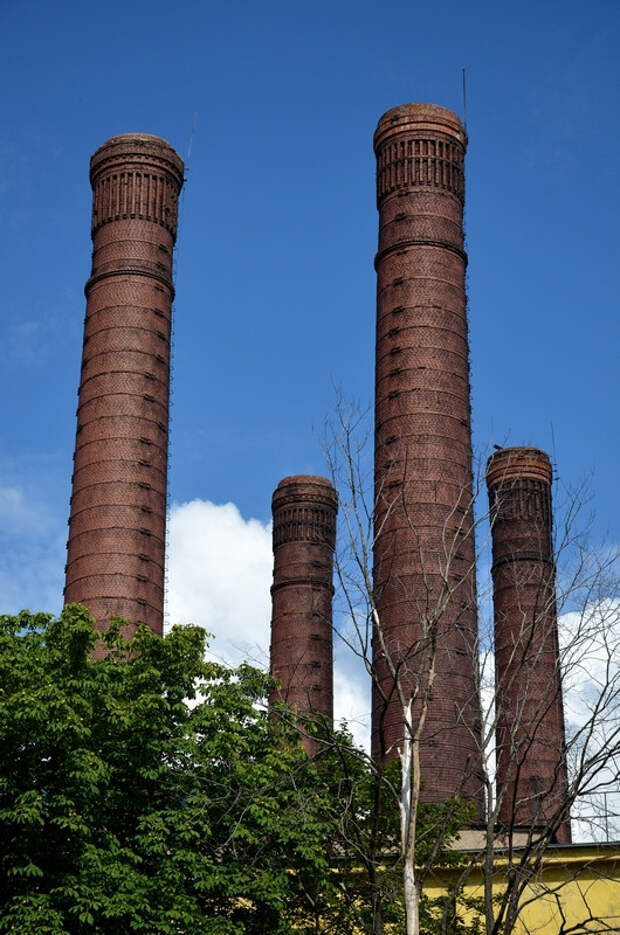 34. Marshal Govorov Park. Here my back started to ache and we sat down for some rest. A man walked a bunch of dogs.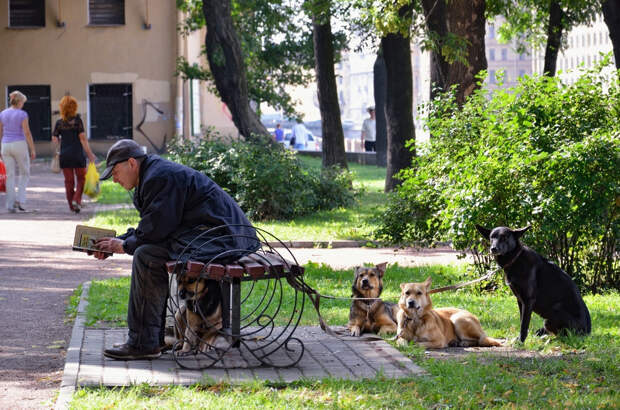 35. Got any cigarettes? No? What about a bone?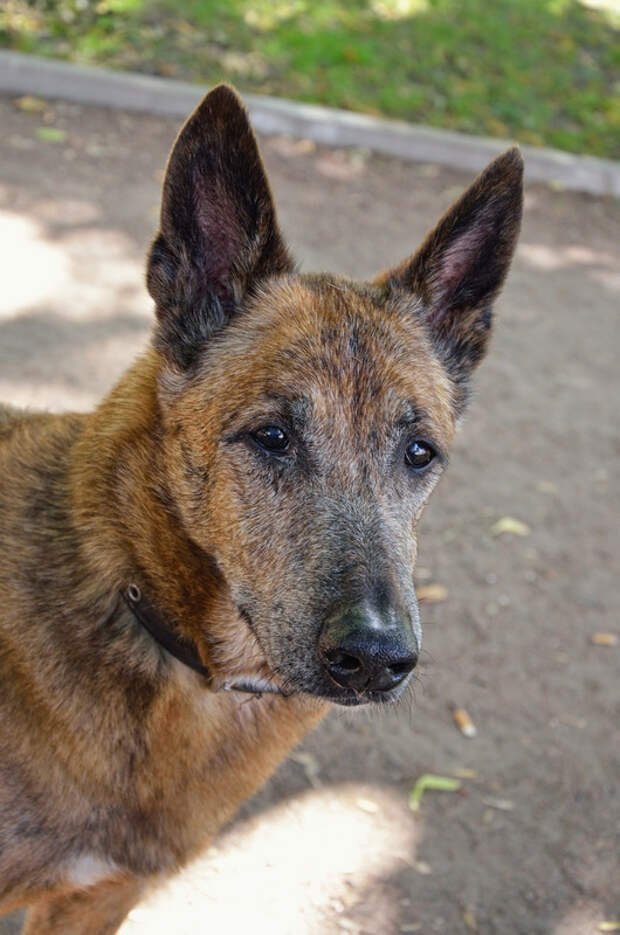 36. The Trinity Cathedral… Here I heard an interesting story about monument made of Turkish cannons. Panorama you can see here.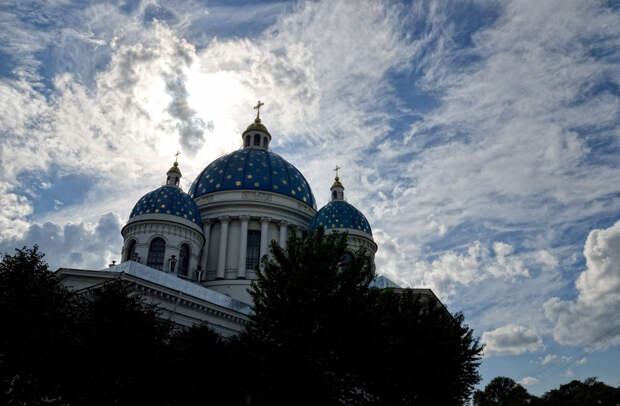 37. Famous monument to Invisible man on quay of Fontanka suddenly became visible )))) Actually there used to be a monument to Alexander II which was demolished during the revolution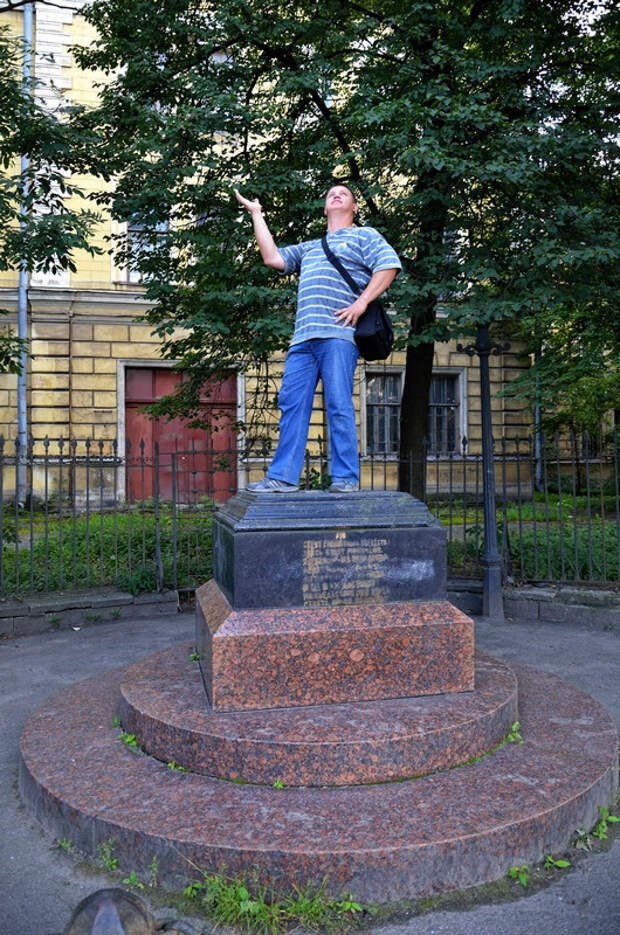 38. This scene I posted recently. :-)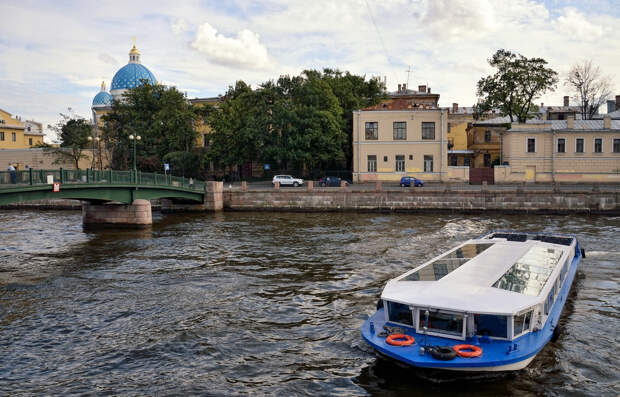 39. Bell tower of St. Nicholas Naval Cathedral. Place where I stand is called 9 bridges.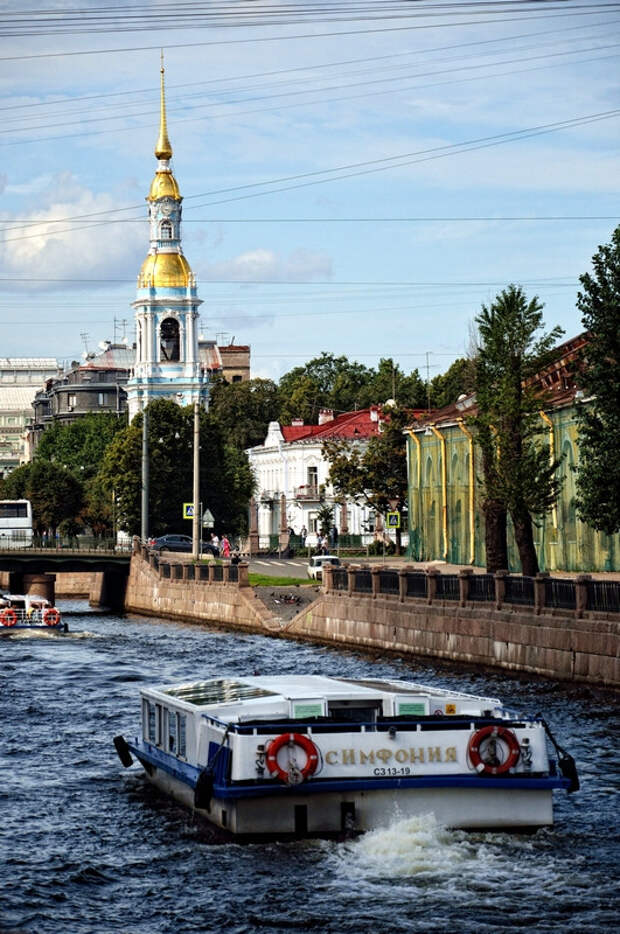 40. You can really see 9 bridges from one place – not 7, as a guide on a passing by cutter said. I counted :-)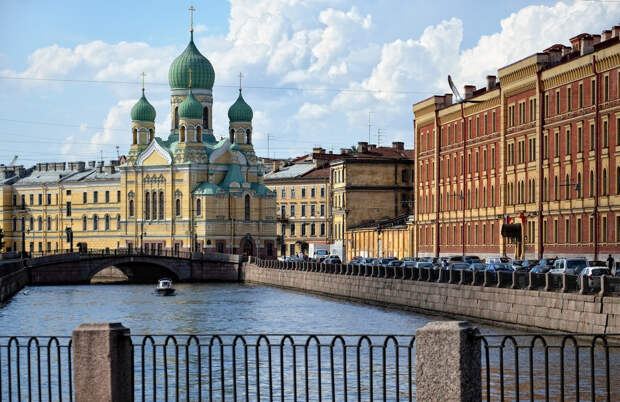 41. Zhenya. I think from that place I should have made a spherical panorama to have all the bridges visible… But I'm not good at it, and we didn't have much time.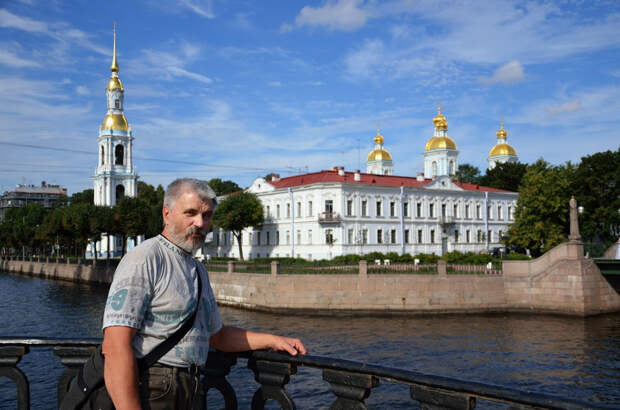 42. Groom and bride are cuddling on the bridge.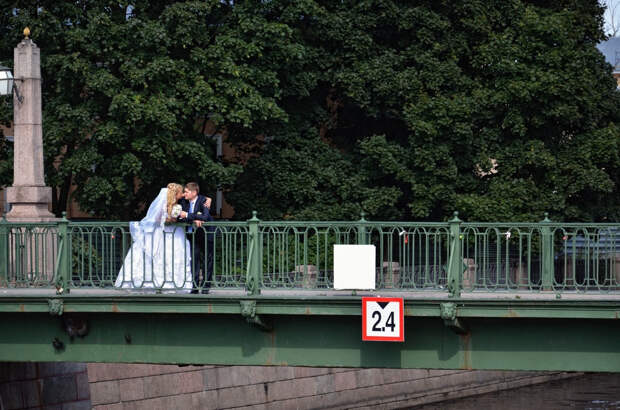 43. Eventually it was a photo set :-)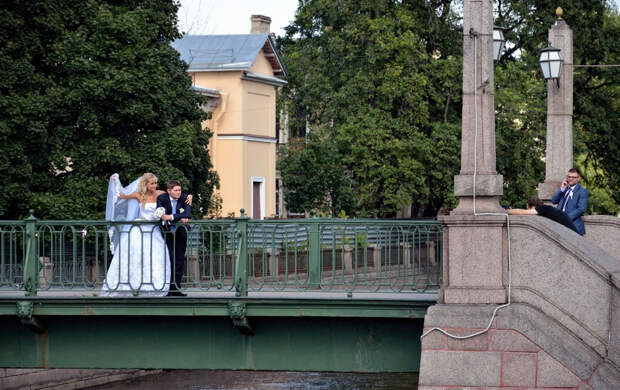 44. View of St. Nicholas Cathedral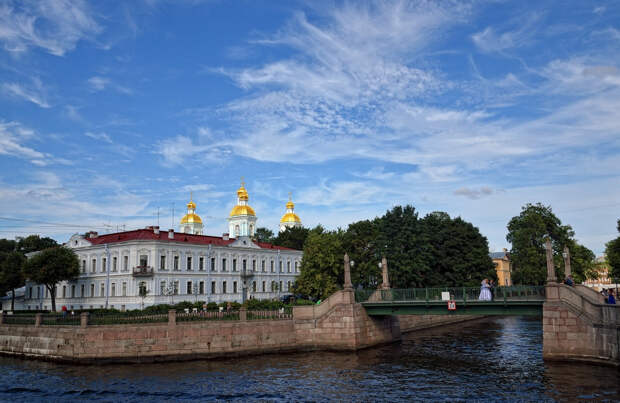 45. Here I got a bit distracted by  the doves :-)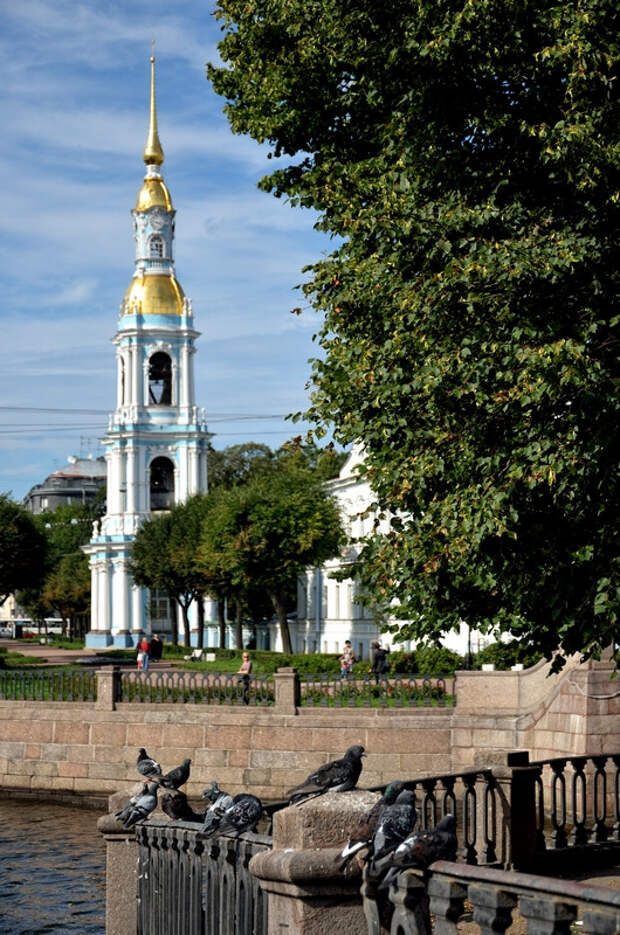 46.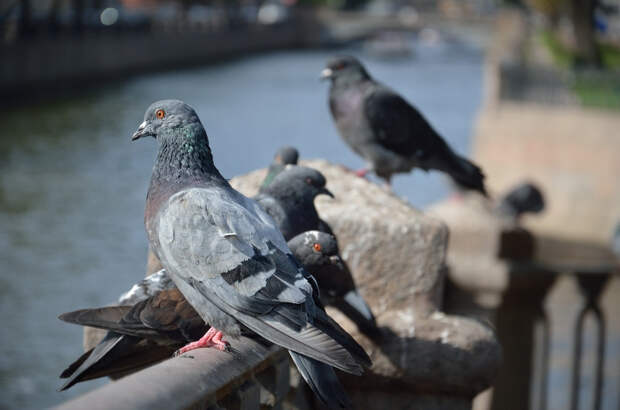 47.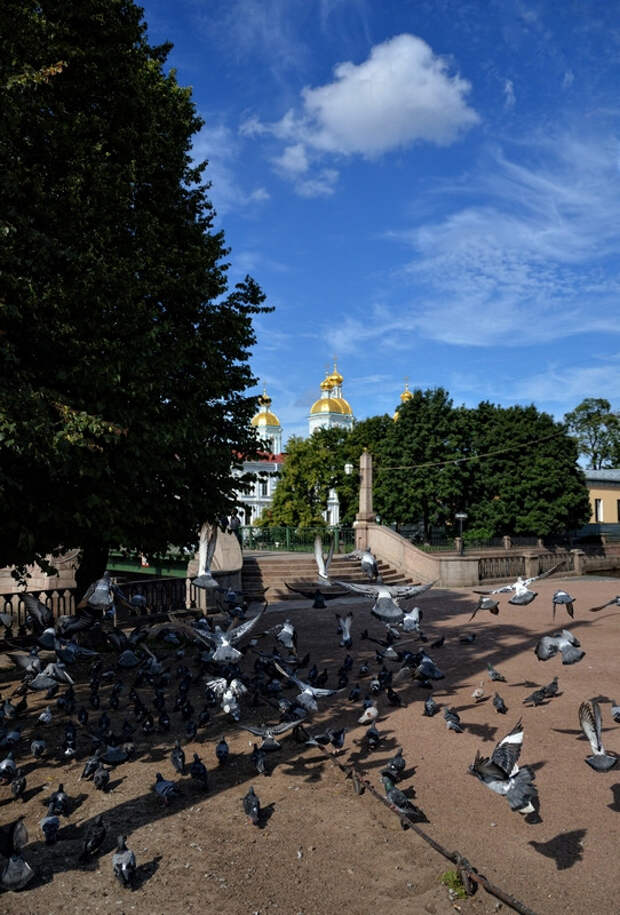 48. Artists near the Griboyedov Canal.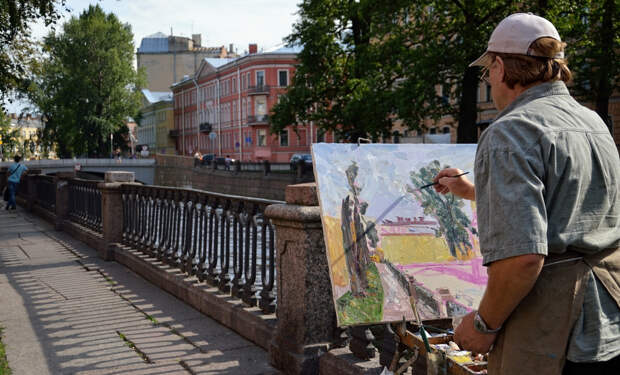 49.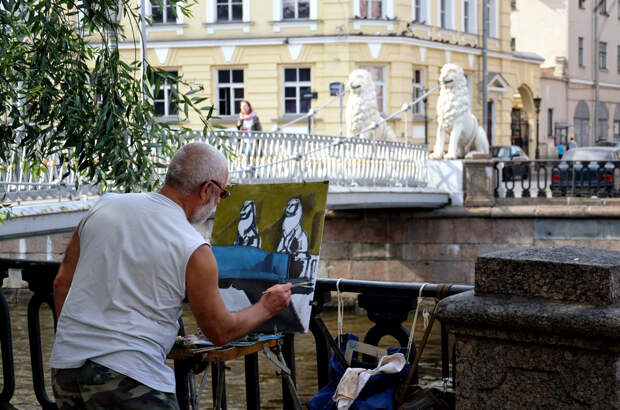 50. Bridge of For Lions.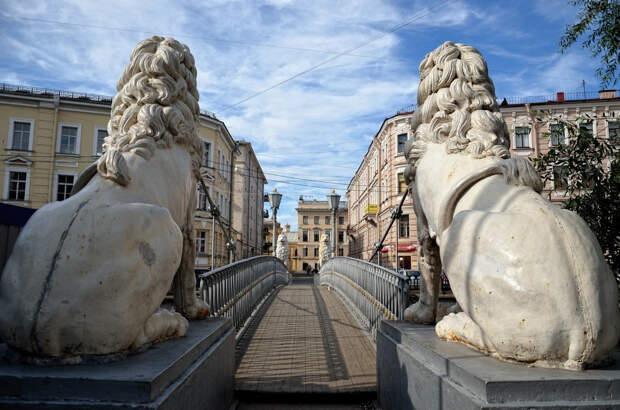 51. House where Galina Starovoytova lived and was murdered. Iteresting fact: the house is very close to OMON base.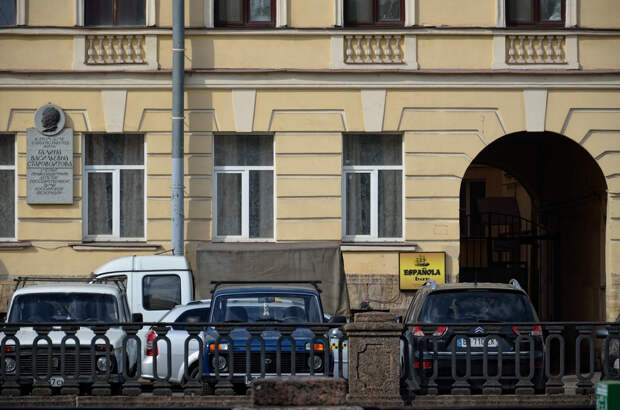 52. Here we finished our walk.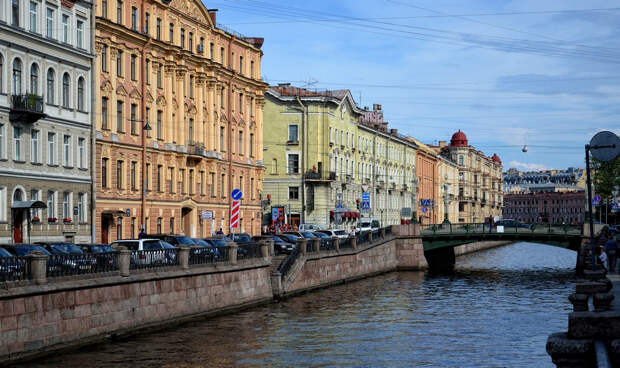 53. Went to Sadovaya metro station and said goodbye :( If only we had time, we could have walked a little more…
Source: Vlad Veklich
Translation: