Vladimir is one of the cities of the Golden Ring – popular touristic rout that consists of ancient towns northeast of Moscow. We got there by electric train and the road took approximately three hours. Train station is situated in old part of the town which is quite vast, at least, you won't be able to see all points of interest within few hours.
One of the main sights of Vladimir is the Dormition Cathedral, year 1158. It used to be the central church of northeastern Russia. Unfortunately then it was under reconstruction.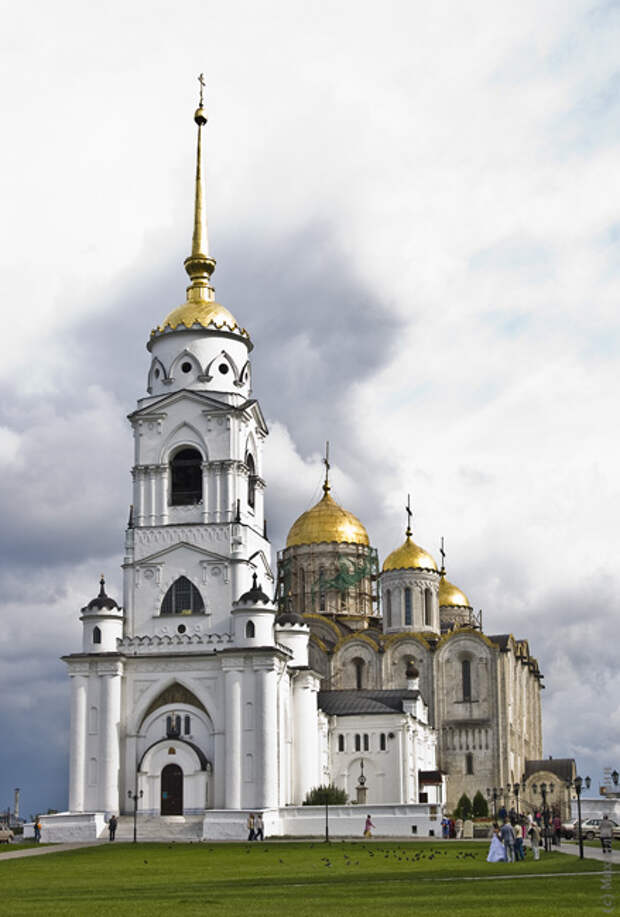 Central part of old Vladimir. The Golden Gates were built in 1158 and are the only extant monument of ancient Russian defensive architecture of pre-Mongol period. Trinity Church was built in 1913-1916 years in neo-Russian style. At that moment there was an exhibition of different things made of glass, painted boxes and other crafts. Photo is made from big defensive rampart.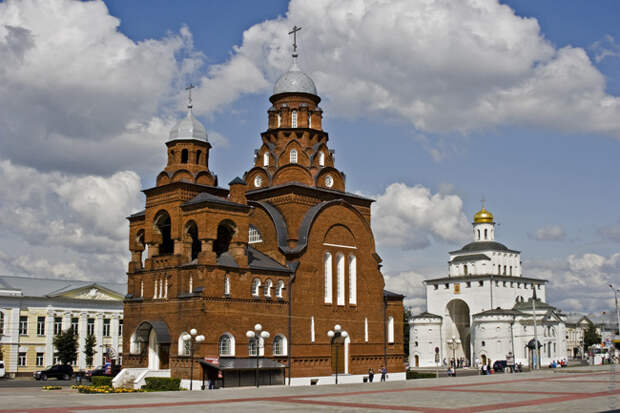 Church of Archangel Michael. Was built in 1893 in neo-Byzantinesque style.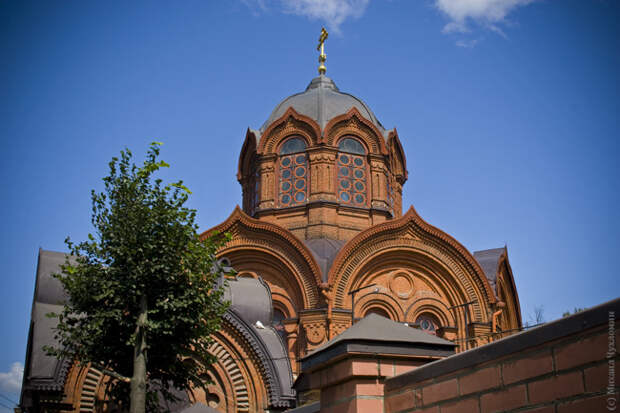 A bell tower, don't remember any details :)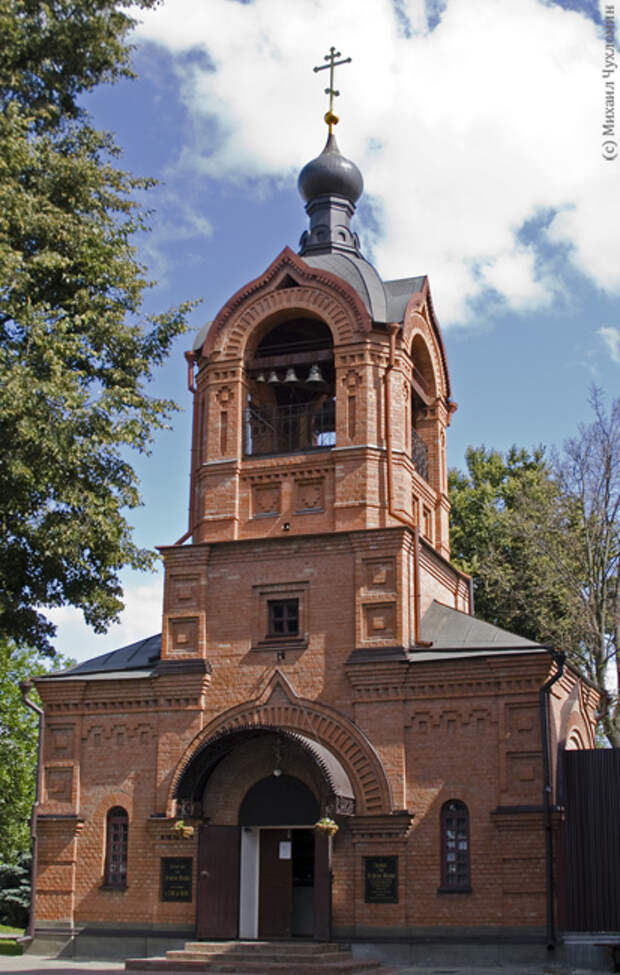 Building of ex city Parliament.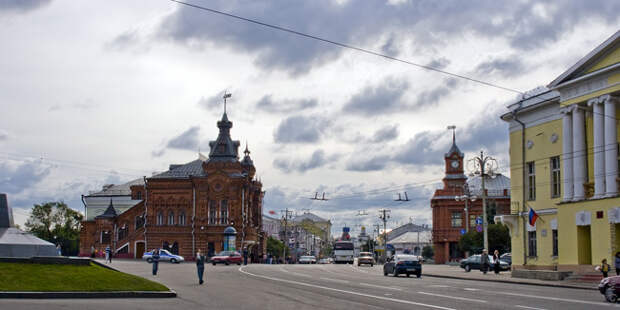 Catholic Church of Saint Rosarium. The church was built in 1891 for Polish – Lithuanian regiment.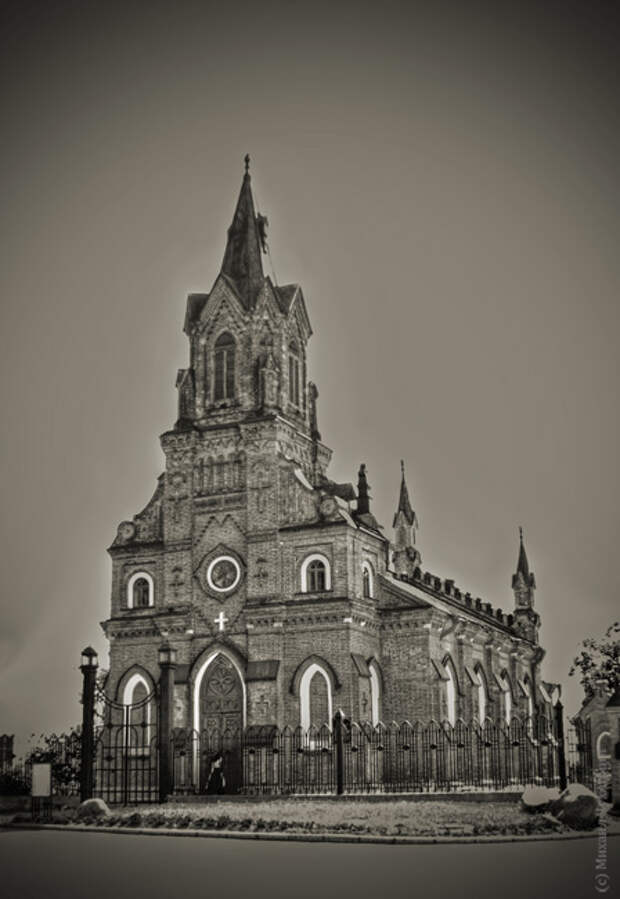 Kremlin Church of Nikolas. Was built in 1761 on the place of more ancient wooden sanctuary which had been burnt during a big fire.
Now there is a city planetarium.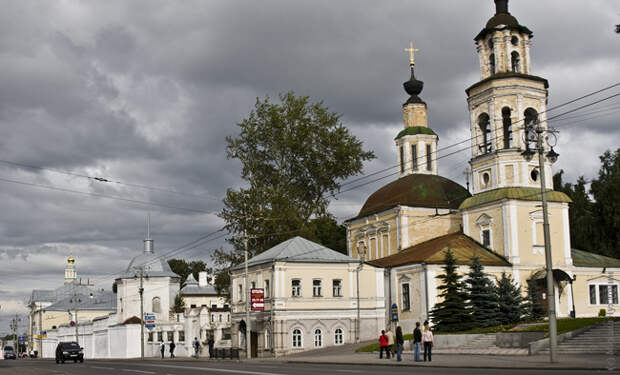 Just made some experiments with the photo =)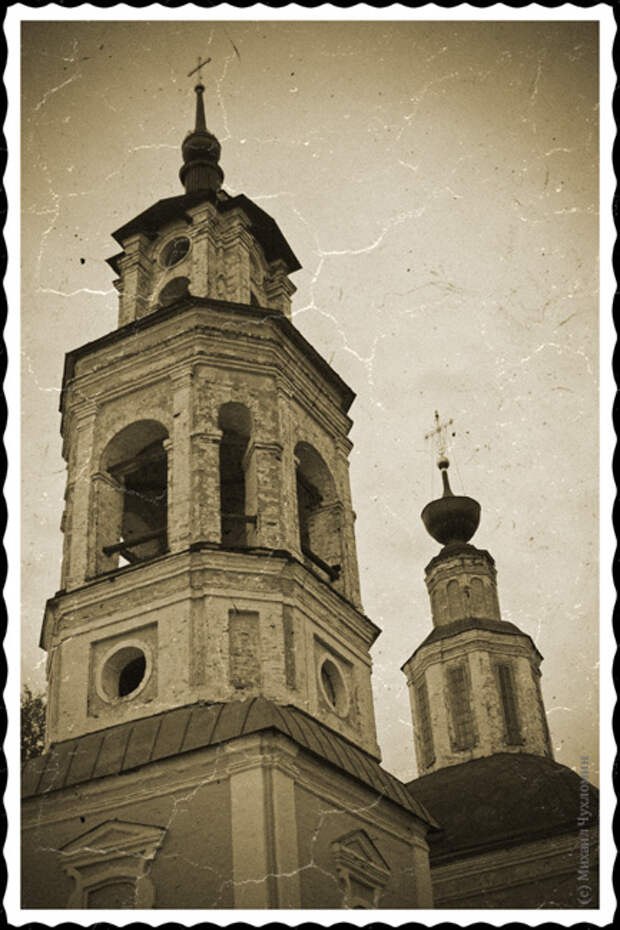 Dormition Cathedral was painted by Andrey Rubliov in the end of 15th century. Here is the monument to him.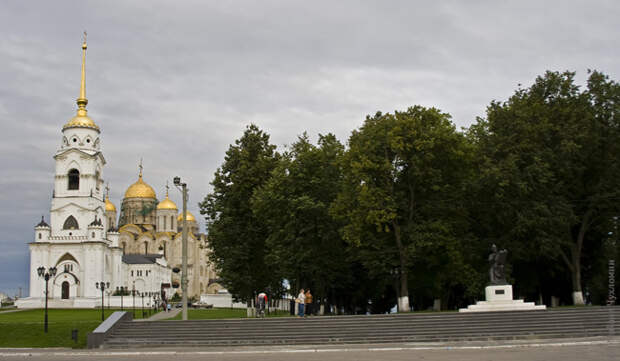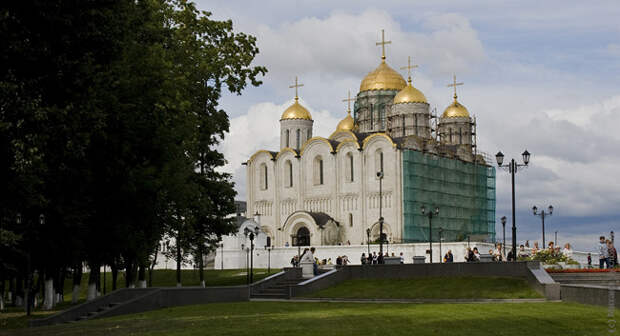 Monument to Alexander Nevsky.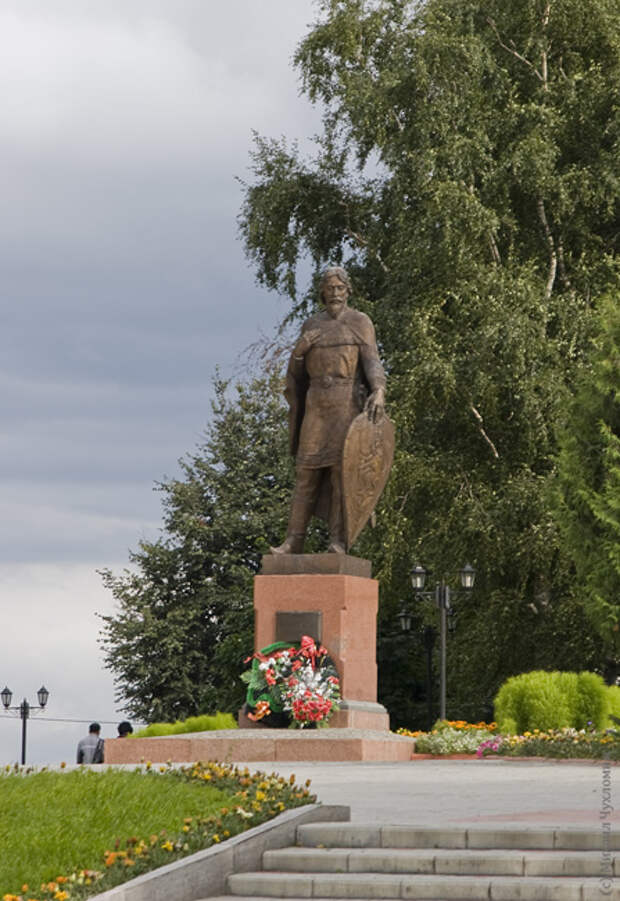 The Cathedral of Saint Demetrius. Was built in 1194-1197 years as a church of prince's court. Upper parts of the walls and door embrasures are covered with the finest carvings. Many of the images are still not deciphered, although some scenes were identified as pictures of king David's life. The cathedral is in the list of UNESCO world heritage.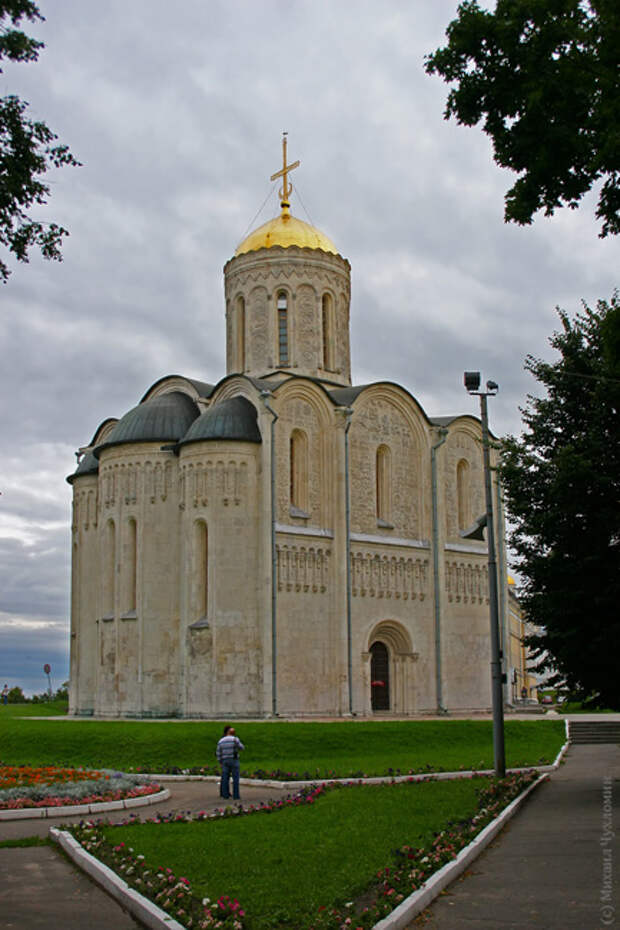 On weekends there are a lot of weddings celebrated in Vladimir, that's why you can see this warning on the gates of the cathedral: "Dear just married! I wish you happiness, but warn you: drumming on the church door is a bad omen! Prince Vsevolod"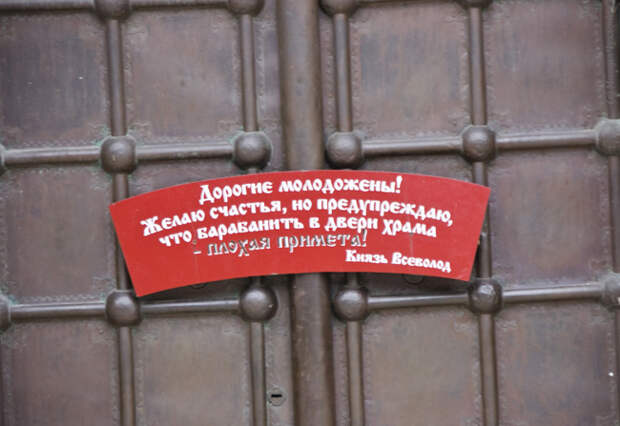 Not far from the cathedral there is one of the view points. Next to the old Vladimir architecture industrial chimneys look rather ridiculous.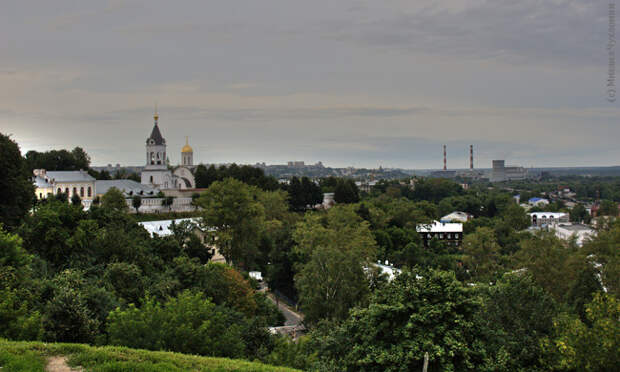 Monument in honor of 850th anniversary of Vladimir. On three sides of the column made of white stone there are here symbols of the city: a warrior with a sword, an architect with a design and a worker with a tractor.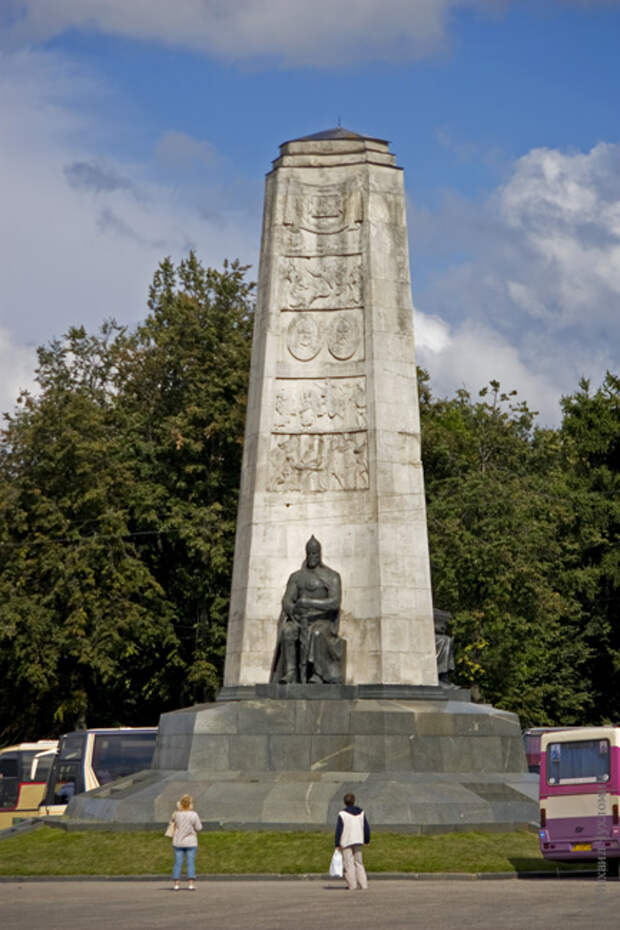 Sometimes it's very sad in Vladimir.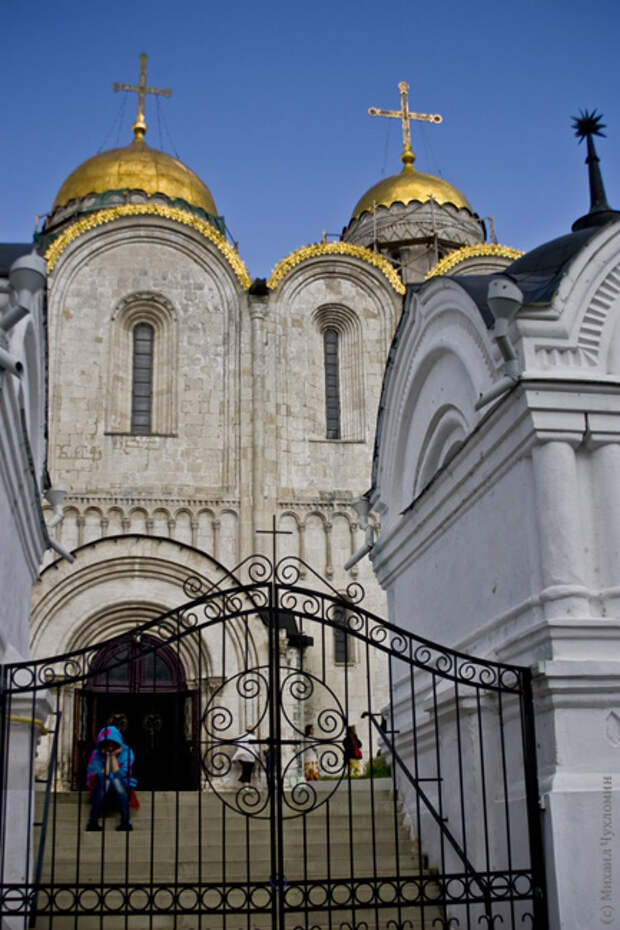 Second view point.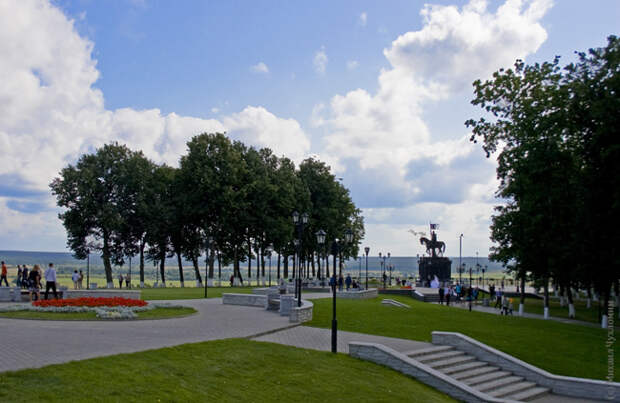 The bridge through Klyazma river. Earlier Vladimir used to be called Vladimir-on-Klyazma.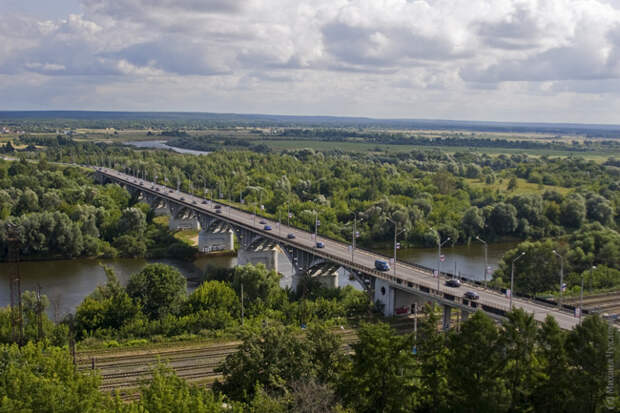 Monument to Vladimir Monomakh, who founded the city in 1108. Behind him there is Saint Theodor, but he is not seen =)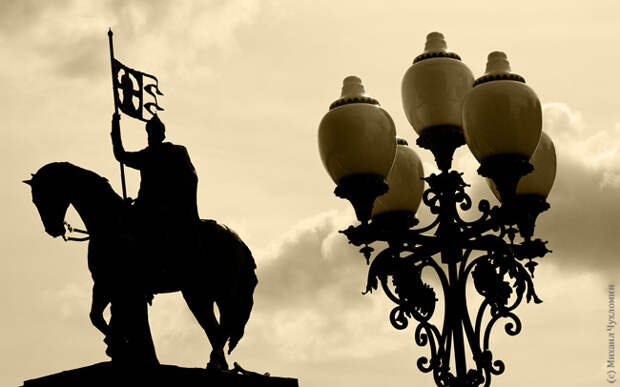 For me Vladimir is a city of wires. It was very tiresome to remove them from the photos =)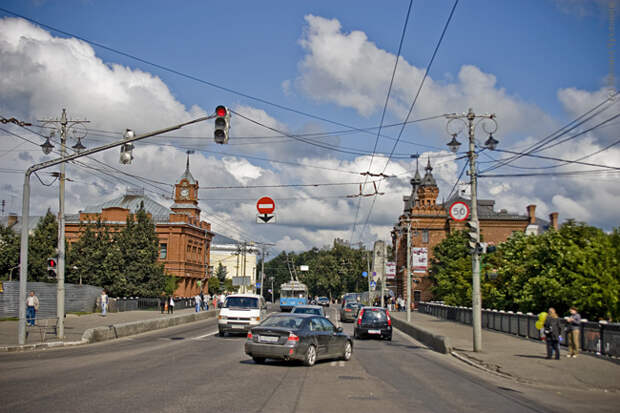 And of poles.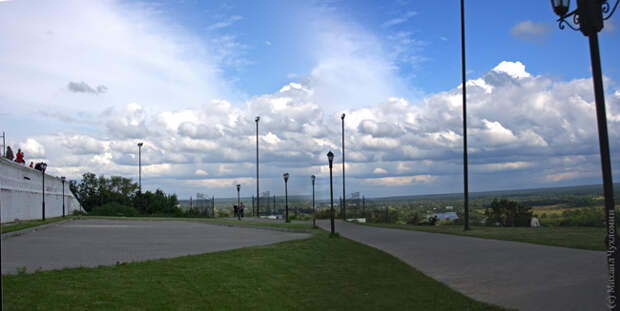 "Vladimir Institute of Business"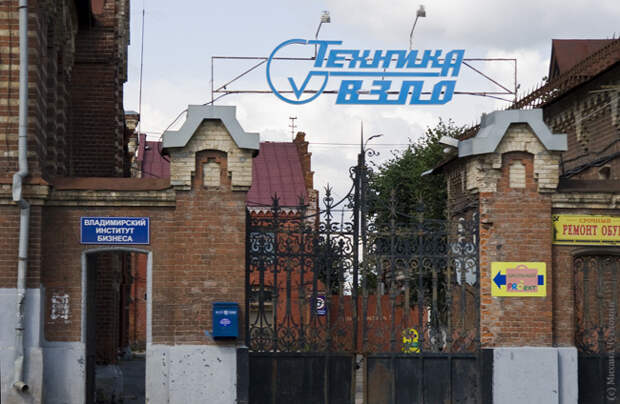 "Express café"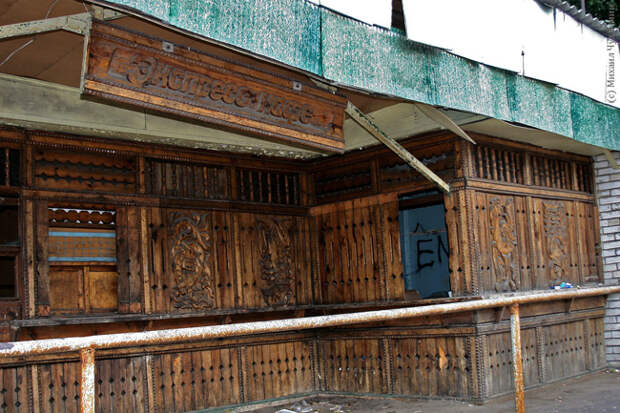 Translation: